A bruising human-trafficking thriller marks Josef Kubota Wladyka as a directing talent to watch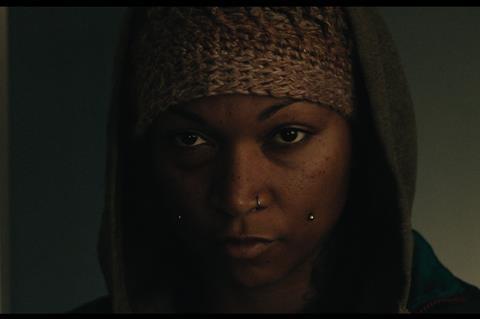 Dir/scr: Josef Kubota Wladyka. US. 2021. 86 mins.
In this bruising thriller, a former champion boxer puts her life on the line when she goes undercover in a human-trafficking chain in search of her missing sister. Much of Catch The Fair One's lean authenticity comes from the film's star (and real-life boxer) Kali Reis, who also gets a story credit on this picture. It's a propulsive watch but, in common with many of the missing-person stories which inspired it, finds more dead-ends than answers. Though this lack of resolution is clearly intended to make a point about the fates of abducted women, it does result in a bleakly unsatisfying conclusion to a picture which hitherto follows the robustly bloody conventions of the revenge drama.
This is not the kind of action film which is coated in the glossy patina of invincibility
This is the second feature from Josef Kubota Wladyka, following his 2014 Tribeca prize-winning debut Dirty Hands. The two pictures adopt a similar approach, blending forthright action and social issues. Following a foray into television directing — he helmed several episodes of Narcos and The Terror — Wladyka returns with a film which comes with an eye-catchingly impressive pedigree: the film's producer is Oscar-winner Mollye Asher (Nomadland, The Rider); Darren Aronofsky is one of the picture's executive producers. He's clearly a directing talent to watch, grounding the driving tension of his action sequences in a foundation of grit and morality. But his writing is less certain — the film's disconcertingly abrupt ending will likely limit its journey to the festival circuit and perhaps streaming platforms.
Reis, who, like her character Kaylee, goes by the fight name 'K.O.', is of mixed Native American and Cape Verdean descent and is an active supporter of the Missing and Murdered Indigenous Women and Girls (MMWIG) movement. But her involvement in this picture goes beyond an awareness-raising exercise. She's a magnetic, physically commanding presence who comes into her own when she is pounding justice into one of the rodent-faced men who make a living from trafficking young women into prostitution. But this is not the kind of action film which is coated in the glossy patina of invincibility. Kaylee bleeds — from the razor blade she keeps in her mouth for emergencies; from the shards of glass following an incident with a glass table. If a woman as dangerous as this tattooed, pierced and unflinchingly badass former middleweight champion is vulnerable in this ruthless underground world, what chance do other girls have?
The film's colour palette is an atmospherically grubby mix of alleyway greys, punched up with primaries — the blue and gold nods to Kaylee's kit when she fights; the red evokes blood, obviously. The action is driven by an uneven score — which works best when it is churning with guttural, punch-bag rhythms, but which tips over a little too frequently into horror-film hysteria — and by a slinky, weaving, low-slung camera which holds the audience's gaze even when they might prefer to look away. Moments such as Kaylee's waterboarding torture of a bad guy, and her twisting of a knife embedded in his thigh, make for uncomfortable viewing, particularly as the scenes play out in front of a child.
Production company: The Population
International sales: International sale: Memento International. Mathieu Delaunay mathieu@memento-films.com
Producers: Mollye Asher, Kimberly Parker, Josef Kubota Wladyka
Cinematography: Ross Giardina
Editing: Ben Rodriguez Jr.
Music: Nathan Halpern
Main cast: Kali Reis, Daniel Henshall, Tiffany Chu, Michael Drayer, Kimberly Guerrero, Lisa Emery, Kevin Dunn