Striking second feature from Turkey's Ali Aydin is mid-way through a successful festival run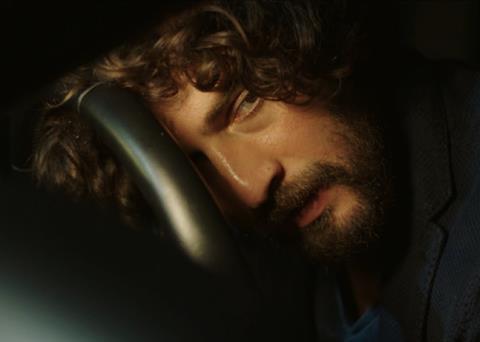 Dir/scr: Ali Aydin. Turkey. 2019. 117mins
Narratively intriguing and confidently made, the second feature from Turkish filmmaker Ali Aydin proves to be a knotty domestic thriller which commands attention right from its striking opening sequence. From that moment, in which the camera alternates between the face and painfully curling toes of a young woman as she endures an invasive hospital procedure, Chronology uses an intimate focus to explore wider issues of patriarchal pressures, cultural constraints and the dark secrets hiding behind the glossiest of doors.
Aydin takes delight in manipulating audience expectation in ways big and small
Aydin's 2012 debut feature Mould (Kuf) played in that year's Venice Critics Week, where the filmmaker won the Lion Of The Future Award. This handsomely mounted follow-up should secure Aydin further attention, after its world premiere in Busan's Flash Forward competition and further berths including Warsaw. Streaming platforms may seem a good fit internationally, and it is likely to chime with fans of intelligent international cinema.
After she leaves the hospital, Nihal (Cemre Ebuzziya) tearfully tells her successful architect husband Hakan (Birkan Sokullu) that their worst fears have been confirmed, and they are unable to have children. Shortly after, Nihal goes missing from their opulent Istanbul apartment, leaving an increasingly distraught Hakan to track her down. His only lead is Cengiz (Tansu Bicer), a middle-aged stranger he saw with Nihal shortly before she went missing. With Cengiz insisting he doesn't know anything, and the police unable — or unwilling — to help, Hakan must look into the furthest corners of his marriage to find out the truth about what happened to his wife.
The film's title, however, is a clue that not everything is as it seems and Aydin takes delight in manipulating audience expectation in ways big and small. Narrative twists — some subtle, some substantial — force continual reappraisals of story and character, and tonal shifts and severe, abrupt cuts provide an enduring sense of tension and unease. It's a deliberately disorienting experience, but Aydin keeps a firm hand on the tiller throughout. He is helped in this regard by charismatic lead actor Sokullu, who plays Hakan with a suave restraint, an entitled confidence, that slowly unravels as he searches for his wife. So much of Hakan's emotion is internalised that explosive moments of anger, of unbridled grief, are both shocking and profound.
Craft is also excellent, and evocative, across the board. Cinematographer Murat Tuncel captures the bewildering angles of this narrative; flickers of movement in the corner of the frame take on striking significance, a languorous lingering on the ordinary — an open window, a buzzing fly — turns the mundane into the uncanny. Sound design, by Clemens Endress, is similarly adept at underscoring the film's overlapping themes of beauty and barbarity, as everyday noises (electricity, insects, traffic) are amplified to an cacophonous intensity at overwhelming odds with the refined operatic score that often dominates elsewhere.
Production company: Yeni Sinemacılık
International sales: Fortissimo Films, : info@fortissimofilms.com
Producers: Sevil Demirci
Cinematography: Murat Tuncel
Editors: Jan Reschke, Selda Taskin
Production design: Meral Efe Yurtseven, Yunus Emre Yurtseven
Music: Seretan
Main cast: Birkan Sokullu, Cemre Ebuzziya, Serkan Keskin, Tansu Bicer, Esra Kizildogan, Beran Soysal