Fionnuala is Screen International's chief film critic and reviews editor. She has more than 20 years' experience as a film writer and critic.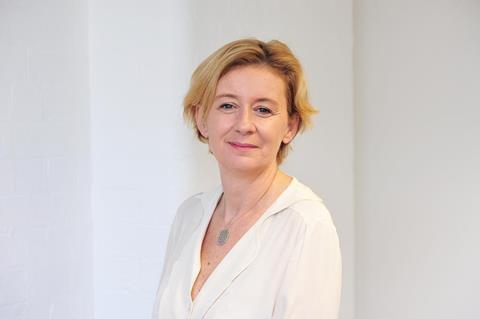 Top Five
45 Years
Dir Andrew Haigh
The performances, the story, the visualisation: they made it look easy, but 45 Years is a delicate chamber piece told with impressive skill. Haigh didn't have to dig into the flashy cinematic toybox to tell us just how precarious — hollow, even — are the foundations on which we build our everyday lives. Charlotte Rampling delivers one of cinema's great performances, ably supported by Tom Courtenay. In his own quiet, intimate way, Haigh has become one of the UK's most exciting directorial prospects, transitioning easily from Weekend to a larger, yet still intimate canvas.

CONTACT The Match Factory info@matchfactory.de


Son Of Saul
Dir Laszlo Nemes
CONTACT Films Distribution alexis@filmsdistribution.com


Taxi Tehran
Dir Jafar Panahi
CONTACT Celluloid Dreams info@celluloid-dreams.com


Tangerine
Dir Sean Baker
CONTACT Submarine info@submarine.com


The Big Short
Dir Adam McKay
CONTACT Paramount www.paramount.com
Best Documentary
My Nazi Legacy
Dir David Evans
A fantastic year for documentaries. My Nazi Legacy is first among equals (Amy, Behemoth, Palio, Cartel Land) because the story itself is so exceptional. Visually, this is a no-frills affair but, as two sons of murdering Nazis tell their stories, we drill down into the core of what responsibility we should assume for the deeds of our parents and how blind we can be to our own past.
CONTACT The Film Sales Company contact@filmsalescorp.com
Best UK Film
Sunset Song
Dir Terence Davies
An epic, big-screen seducer from Lewis Grassic Gibbon's cherished novel. Davies paints a large but incredibly detailed canvas, andSunset Song is classic, romantic storytelling with the tell-tale signature of a master film-maker. Each scene is pure perfection; Agyness Deyn holds the screen.
CONTACT Fortissimo Films info@fortissimo.nl
Undiscovered Gem
Radiator
Dir Tom Browne
This tiny, special UK drama — shot for $200,000 — about an elderly couple who live in a prison of their own clutter, and their relationship with their middle-aged son, was made in the director's own home. Radiator bounces off the walls of guilt and duty, caught up in the mysteries of the past.
CONTACT Starline Entertainment info@starlineentertainment.co.uk