Jonathan is a long-standing contributor of film reviews to Screen International. He writes for The Observer, Sight & Sound, Film Comment and others, and teaches at the London College of Communications.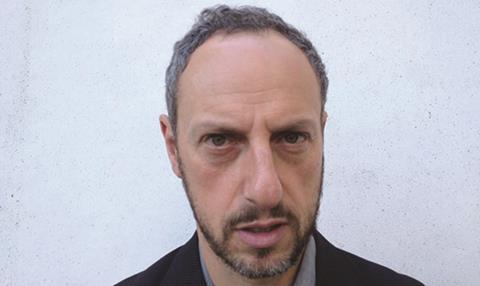 Top five
Toni Erdmann
Dir Maren Ade
With German cinema so long relegated to the margins in Cannes, it was good to see a film from the country spreading so much pleasure in this year's Competition strand — and a (near) three-hour-long comedy, at that. Toni Erdmann isn't just a feelgood family reunion movie, however, but a deeply political film, in which a father still steeped in 1960s idealism attempts to rescue his daughter from the mental and ideological traps of the corporate lifestyle. In its way, Ade's film is as angry and timely a statement as Ken Loach's I, Daniel Blake. A superbly written and directed film, with Sandra Hüller and the genial Peter Simonischek both giving revelatory performances.
CONTACT The Match Factory info@matchfactory.de


Scarred Hearts
Dir Radu Jude
The life and illness of a 1930s poet, boldly conveyed in tableau shots by Romania's most formally versatile director.
CONTACT Beta Cinema beta@betacinema.com


The Death Of Louis XIV
Dir Albert Serra
Catalan slowness specialist Serra teams up with French legend Jean-Pierre Léaud (The 400 Blows) for a stately evocation of the last days of a monarch.
CONTACT Capricci Films international@capricci.fr


The Woman Who Left
Dir Lav Diaz
A portrait of female solitude and this year's Venice winner: the shorter and more intimate of two major 2016 films by a prolific Filipino maestro. A powerful, thoughtful melodrama that pulls you into its world and delivers a number of irresistible emotional coups.
CONTACT Films Boutique contact@filmsboutique.com


Midnight Special
Dir Jeff Nichols
Inventive storyteller Nichols reunites with Michael Shannon for a sci-fi/road movie hybrid that mixes bracing economy with vintage Spielbergian panache.
CONTACT FilmNation info@wearefilmnation.com
Best documentary
Austerlitz
Dir Sergei Loznitsa
The Maidan film-maker offers a contemplative study of crowds at the former concentration camp Sachsenhausen, a panorama of everyday humanity at rest and play that yields troubling insights into the culture of tourism and its ability to alienate us from the painful realities of history.
CONTACT Imperativ Film info@loznitsa.com
Undiscovered gem
El Futuro Perfecto
Dir Nele Wohlatz
A smart, undemonstrative but deeply joyful Argentinian first feature by German-born director Wohlatz, about a young Chinese woman (Zhang Xiaobin) newly arrived in Buenos Aires and her attempts to learn Spanish. Formally economical, rich in insights about language, culture and the self, and deliciously comic with it.
CONTACT Murillo Cine info@murillocine.com