Dir/scr Julian Fellowes. UK. 2009. 95 mins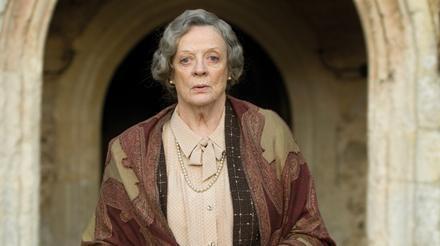 Julian Fellowes takes on the much-loved Green Knowe series of novels by Lucy M Boston in an old-fashioned British children's film which is an evident successor to classics such as The Railway Children or The Secret Garden. Less certain is where the theatrical market might lie for this low-key film now that Harry Potter has muddied the waters with his flashy special effects and set pieces.
The power of Fellowes' writing punches through by the closing credits
A very particular audience will take to the unexpectedly-moving From Time To Time, and, it has to be said, a largely British one. Perhaps best suited as a Christmas outing for grandparents and their kin - the younger of whom will fidget throughout – this does feature a wonderfully calm central performance by Maggie Smith and may also find a nostalgia crowd.
As a director, Fellowes makes some problematic visual choices with this film which make it a challenging viewing experience in the early reels; his lighting strategy, in particular, is unsettling. For a good deal of its running time, From Time To Time feels like slow-moving Sunday night British TV drama in which the backlit principals all seem to have halos. But the power of his writing does punch through by the closing credits, helped by some fun cameos, particularly from Clarice Van Houten but also Dominic West as a snarly butler and Timothy Spall as a taciturn gardener.
Taken from the second Green Knowe novel, The Chimneys of Green Knowe, From Time To Time is set during the last days of World War II when 13-year-old Manchester lad Tolly (Alex Etel) is sent to spend Christmas in the country with his estranged grandmother Mrs Oldknow (Maggie Smith) while his mother searches for news of his father in London, still missing in action as 1944 draws to a close.
In the rambling old house Green Knowe (Fellowes shot at Athelhampton House in Dorset), Tolly gets to know his grandmother and her housekeeper Mrs Tweedie (Pauline Collins) and gardener Boggis (Spall) but also becomes aware of his family's rich history when he begins to see the ghosts of his relatives who inhabited the house during the Napoleonic Wars – the imperious French chatelaine Maria (Van Houten), her largely-absent seafaring husband (Hugh Bonneville) and their two children, the blind Susan (Inkheart's Eliza Bennett in another warm performance) and the spoiled Sefton (Douglas Booth).
Mrs Oldknow has already told Tolly that there was a great fire at that time which destroyed part of the house, and that Maria's jewels were stolen. Fellowes' challenge is to weave the two eras together and his deftness as a writer is all the more impressive when the separate plot strands, from 1809 and 1944, come simultaneously to their conclusion.
Fellowes, with DoP Alan Almond, follows a strict, almost-strident colour palette throughout, with a bleak 1944 presented in bleached-out greys and harsh whites. Period detail is particularly strong in this era, while 1809 is presented in jeweled colour.
Maggie Smith is wonderfully gentle and sympathetic as Tolly's grandmother. Tolly himself appears rather large to still be wearing short pants, but perhaps his co-stars are small.
To sign up for Screen's weekly Reviews Newsletter with all the week's new releases, international openings and full festival reviewsdelivered free to your mailbox every Friday, please click HERE
Production companies
Ealing Studios
Prescience
Limelight
Lionhead Productions
Fragile Films
International sales
Ealing Studios International
0044 20 8567 6655
Producers
Liz Trubridge
Julian Fellowes
Paul Kingsley
Screeplay
Julian Fellowes, based on The Chimneys of Green Knowe by Lucy M Boston
Cinematography
Alan Almond
Editor
John Wilson
Production designer
Luciana Arrighi
Main cast
Maggie Smith
Timothy Spall
Carice Van Houten
Alex Etel
Pauline Collins
Harriet Walter
Eliza Hope Bennett
Kwayedsa Kureya
Hugh Bonneville
Dominic West