Dir. Jihane Chouaib. France, Switzerland, Belgium, Lebanon. 2015. 110mins.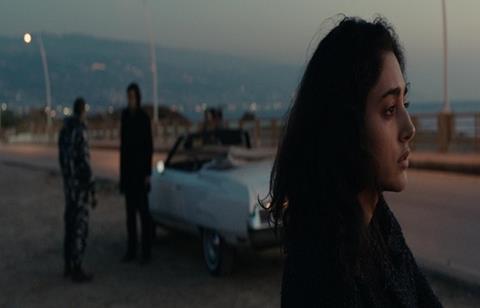 Beirut-born filmmaker Jihane Chouaib wrote and directed this study of modern day Lebanon which deals with the legacies of conflict, displacement and the unreliable nature of memory. A powerhouse performance from Iranian actress Golshifteh Farahani drives an impressive feature debut, which receives its world premiere at the Busan International Film Festival. Farahani's growing arthouse stature – she starred in Asghar Farhadi's About Elly and had a memorable supporting role in Mia Hansen-Love's Eden – should help this thoughtful and thought-provoking picture connect with audiences both within the festival circuit and beyond.
The mercurial and rather complicated relationship between the siblings is one of the film's main pleasures.
Farahani plays Nada, a young woman raised in France who returns to the home in rural Lebanon that her family left when she was a young child. She has been summoned out of a sense of duty to pay her respects to a dying great aunt. But once back, she is drawn to the deserted family home, which bears the scars of looting and worse. There are secrets hiding in this house, she realises. And her best chance to unearth the truth about what happened to her beloved grandfather is to stay in the gutted shell of a building.
This is not as easy as it sounds. Her naturally abrasive personality, combined with a growing conviction that the neighbours in the village have no great love for her family, mean that she has trouble assimilating. Huddled in the wreckage of the once impressive villa on her first night, she is awakened by firecrackers and finds the words 'Go Home' scrawled on the living room wall.
But Nada is not easily dissuaded. Her great aunt rebuffs questions about her grandfather, whom she claims died in the war. "There's nothing to understand. Just hatred. Blood." It seems that rather a lot of blood was shed in this small community over the years. Nada hears stories of entire families dispatched in a furious hammer attack; and fragments of memory trouble her like half-recalled refrains from a song she can't quite place. She becomes increasingly convinced that the figures that glower at her when she passes might have had something to do with her grandfather's disappearance.
Then her brother Sam (Maximilien Seweryn) arrives. He's handsome, charming and easy-going, where she is intense and secretive. The local men warm to him in a way they didn't to her. Chouaib dispenses a curt lesson in Lebanese gender politics here.
The mercurial and rather complicated relationship between the siblings is one of the film's main pleasures. They are combative and competitive; their bickering frequently takes on a physical element, and this in turn occasionally reveals the flicker of a tacit sexual tension.
The chemistry between the two leads drives the film even when the screenplay loses momentum after a few too many false starts. This is a film which might have benefited from a tighter edit and shorter running time. However the atmospheric production design – the house in particular is a mournful, slightly oppressive presence throughout the film – and Farahani's magnetic screen presence mean that we are inclined to forgive the film its imperfections.
Production company: Paraiso Production Diffusion
International sales: Paraiso Films, info@paraisoproduction.fr.
Producers: Nathalie Trafford, Marie Besson, Samuel Tilman
Screenplay: Jihane Chouaib
Cinematography: Tommaso Fiorilli
Editor: Ludo Troch
Production design: Zeina Saab de Melero, Hayla Saab de Melero
Music: Mahmoud Turkmani, Béatrice Wick
Main cast: Golshifteh Farahani, Maximilien Seweryn, Francois Nour