Social-issue comedy is proving a box office hit in France, and could well travel further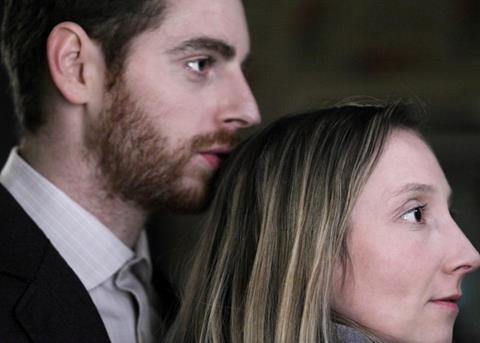 Dir/scr: Louis-Julien Petit. France. 2018. 102mins
A comedy about homeless women in the economically depressed North of France doesn't sound like a winning proposition on paper but with its engaging mix of actual women from the streets and a handful of France's least grand professional actresses, Invisibles (Les Invisibles) is solid empathy-fuelled entertainment. Arriving in theatres after over two months of "yellow vest" protests by ordinary citizens across France, the theme of maintaining hope and dignity when prospects are dwindling or stymied feels pertinent without preaching. Now that Yellow is the New Black, domestic movie-goers have been turning out at an impressive pace since January 9 to see memorable characters slyly fight the system.
A consistently funny look at daunting circumstances
Writer-director Louis-Julien Petit's jumping off point was a 2014 TV documentary and accompanying book by Claire Lajeunie about how homeless women — who make up 40% of the street population — and the social workers who try to help them are "invisible." While the social safety net may be stronger in France than many other places, that doesn't mean it's intelligently run. A universal underdog vibe gives this consistently funny look at daunting circumstances the potential to travel and touch audiences far and wide.
The always-superb Corinne Masiero plays Manu, the beleaguered director of a drop-in day shelter to which homeless women commute — often across enormous distances — to take a hot shower, do laundry, enjoy a cup of coffee and snooze indoors. Basic job-counselling is available if visitors want it but many of the cast members sport weather-beaten faces where the weather won. A return to the workforce seems unlikely. Visitors can't stay the night. The Catch-22 is that once permanent lodging is finally secured for someone, the drop-in center staff are legally prohibited from staying in touch.
Every bit as dedicated as Manu, social worker Audrey (Audrey Lamy) doesn't have much of a personal life to distract her from trying to help others. Also on staff are feisty teenager Angelique (Deborah Lukumuena) and most recent addition, volunteer Helene (Lvovsky), a wife and mother with a very nice roof over her head but troubles of her own.
Results-oriented pencil pushers decree that the centre must close since it only has a 4% success rate of getting women off the streets for good. When an official opines that coddling the homeless is no way to get them back on their feet we've seen enough of how tough things really are to roll our eyes in solidarity with the down and out and the dedicated social workers trying to improve lives against the odds.
After authorities raze a small enclave of tents on public land where many of the women have been sleeping, Manu decides to put her career on the line by secretly opening an industrial building to the displaced women. It's vital that they not breathe a word of the fact that they're staying on the premises since everything about it is illegal in the extreme. But it's also the first step in a pragmatic renaissance. By taking matters into their own surprisingly capable hands, glimmers of hope appear.
Chantal (endearingly frank non-pro firecracker Adolpha Van Meerhaeghe) is a wizard at repairing anything electronic — a washing machine, a scooter, a radio. But she's such a stickler for honesty that she blurts out at job interviews that she learned to repair household electronics while in prison for having murdered her husband. (That she had a good reason is hardly a plus for prospective employers.)
A thread of matter-of-fact humour results from the women preferring to assume the names of famous public figures from Edith Piaf to Lady Di, Salma Hayek and French first lady Brigitte Macron.
Production companies: Elemiah, Apollo Film Distribution, France 3 Cinema, Filmalac Pictanova
International sales: Charades alexandra@charades.eu
Producers: Liza Benguigui, Philippe Dupuis-Mendel
Production design: Cecile Deleu, Arnaud Bouniort
Editing: Antoine Vareille, Nathan Delannoy
Cinematography: David Chambille
Music: Laurent Perez Del Mar
Main cast: Audrey Lamy, Corinne Masiero, Noemie Lvovsky, Deborah Lukumuena, Sarah Suco, Pablo Pauly, Adolpha Van Meerhaeghe, Brigitte Sy