Director Neeraj Ghaywan. India/France. 2015. 103 mins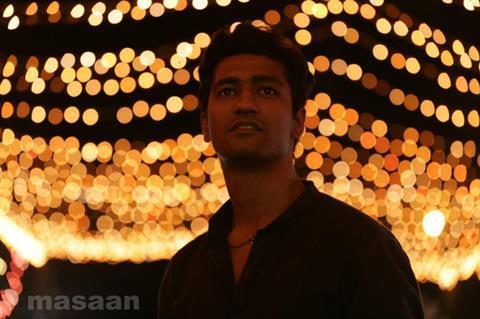 India's inexorable rise as a 21st century global power may be undeniable but it remains a country tethered to a past firmly marked by the caste system, class division and deeply ingrained religious beliefs. Neeraj Ghaywan's very engaging debut feature Masaan confronts the tensions between ancient and modern through a Paul Haggis-style approach of intertwining tales of love, loss, grief, police corruption and crumbling moral certainties set in Benares, the holy city of the Ganges.
'The film moves comfortably from romance to melodrama via some lyrical interludes and significant journeys.
The involving characters and vibrant visions of Benares (Varanasi) should be a winning combination for an international audience who have embraced non-Bollywood Indian films like Udaan, The Lunchbox and The Gangs Of Wasseypur. There might even be enough charm and substance in these tales from the " real India" to tempt elements of the Best Exotic Marigold Hotel crowd.
Ghaywan worked as an assistant on The Gangs Of Wasseypur and has cited director Anurag Kashyap ( a co-producer here) as an important mentor and influence on his work. He certainly shares an interest in character-driven narratives and social issues that is closer to mainstream Hollywood than typical Bollywood fare and Masaan might hold more appeal internationally than it will in India.
Masaan begins as Devi (Richa Chadda) and fellow student Piyush check into a hotel for the afternoon. They have scarcely had any time for intimacy before the police arrive, burst through the door and arrest them. A "sex scandal" brings shame on Devi and her father Pathak (Sanjay Mishra).
In a separate story, Deepak (Vicky Kaushal) lives in a poor neighbourhood on the banks of the Ganges, working at the funeral pyres of the ghats whilst studying to become a civil engineer. There is a sweet, ready charm in the way he shyly romances his dream girl, the poetry-loving Shaalu (Sheta Tripathi), knowing that her high caste family could never possibly approve of him.
In a further story, young scamp Jhonta (Nikil Sahni) tries to win favour with Pathak in diving competitions to retrieve coins from the depths of the Ganges.
All of the characters are trying to escape lives and circumstances that oppress them and Ghaywan and co-writer Varun Grover find some clever ways to tie individuals together, almost entering Nicholas Sparks territory with one final romantic encounter but also avoiding sentimentality in one unexpected and moving death. In a compact running time, the characters are established and challenged as the film moves comfortably from romance to melodrama via some lyrical interludes and significant journeys.
Vicky Kaushal brings a gauche charm to Deepak and Richa Chadda invests the long suffering Devi with a weary, unwavering determination to move forward. Cinematographer Avinash Arun Dhaware captures some fantastic images of Benares that convey the bustling spirit of the city from the brightly lit street markets to the flurry of sparks that dot the night sky from the funeral pyres.
Production companies: Macassar Productions, Sikhya Entertainment, Drishyam Films, Phantom Films
International sales: Pathe International themba.bhebhe@pathe.com
Producers: Vikas Bahl, Melita Toscan Du Plantier, Anurag Kashyap, Guneet Monga, Vikra Maditya Motwane, Manish Mundra, Marie-Jeanne Pascal, Shaan Vyas
Screenplay: Neeraj Ghaywan, Varun Grover
Cinematography: Avinash Arun Dhaware
Production design: Rajit Singh
Editor: Nitin Baid, Laure Gardette
Music: Bruno Coulais, Indian Ocean
Main cast: Richa Chadda, Vicky Kaushal, Sanjay Mishra, Shewta Tripathi