A beautifully-judged adaptation of Sally Rooney's admired second novel from the BBC and Element Pictures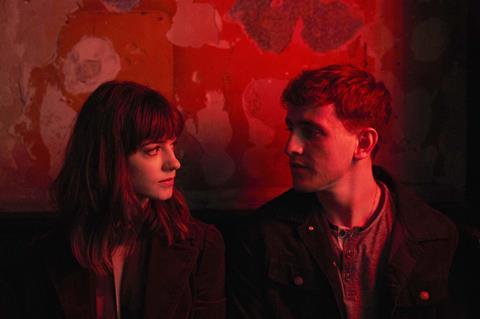 The intensity of young love is so hard to recall and capture, even in one's own memory, let alone for the camera. It's as much about sensation as conversation, fragments and flashes of light and emotions and smells. The Irish author Sally Rooney published 'Normal People' when she was 28, a year after 'Conversations With Friends', and it astutely captures that age, those emotions. Joanna Hogg also bottled some of the same feelings in last year's The Souvenir, albeit in a highly singular way. But no film could channel the spirit of Rooney's work as astutely as this beautifully-judged 12-episode BBC adaptation of her work, which she herself wrote in collaboration with Lady Macbeth's Alice Birch.
We are only meant to have eyes for this central couple
Lenny Abrahamson (Room) directed the first six 30-minute episodes of this Element Pictures production and a reworking of 'Conversations With Friends' has already been commissioned from the same team. That's no surprise. Normal People launches in box set via BBC3 on April 26, followed by weekly double-episodes; it's the same youth-channel careerpath as the original Fleabag (Hulu screens the series in the US from April 29). Normal People will need that low-key space to grow into the hearts and minds of what should be a wide and devoted audience.
The two lead actors are unknown. Daisy Edgar-Jones, as Marianne, is more experienced, but this is Irish actor Paul Mescal's first job. Their chemistry is excellent; their many intimate sequences are shot frankly and emotively but with a delicate touch. Mescal plays Connell, a quiet, popular, athletic boy sitting his Leaving Certificate in a country school in Sligo. His young single mother Lorraine (Sarah Greene) – they could almost be sister and brother - works as a cleaner for Marianne's family, who live in "the big house". Her family life is miserably dysfunctional, though, and she's lonely and defiantly unpopular at school. What they have in common is a sharp, enquiring intelligence – both jostle for position at the top of the class - and, later on, a mutual attraction and awkward, stabbing love that will carry them to Dublin's Trinity College and beyond.
Marianne defends herself by going on the attack with teachers and pupils alike, but she's a fragile, vulnerable girl. Connell is attracted to her but he's too young and too afraid to even admit their friendship to his friends. The gift Abrahamson brings to the written collaboration between Rooney and Birch is to give life and light to emotions which were previously expressed as interior thoughts, and to do so in a way that is credible. A linear narrative defined 'Normal People' and it works well on the screen in a scenario where timing and opportunity - both good and missed - is crucial for the central couple. Marianne and Connell are young, clever people. They make mistakes, but the feelings they have – whether towards each other, their parents, friends, on to university and the future – are satisfyingly complex and deftly expressed.
The two young leads are suberb; Mescal is a revelation and gives a rich, thoughtful performance, particularly in some very intimate scenes. Edgar-Jones, who is British, is believable throughout. The camera is close up with both, apart and together. With the exception of Connell's mother Lorraine, the novel shaved other characters to the point of caricature - the mean schoolfriends, Marianne's pantomime brother, the snobby Trinity crowd. That perspective is mirrored here and could be perceived as a failing. We are only meant to have eyes for the central couple.
After the disappointment of The Little Stranger, Lenny Abrahamson returns to his own native land - the scene of Adam & Paul, and What Richard Did - with a palpable sympathy for the written work and finding its visual resonance everywhere he looks. The colours of the school uniforms and how they ping against the grey walls of the establishment; how the social gap between Mariane and Connell widens in the elevated lawns and rooms of Trinity College (Rooney and Abrahamson are both graduates). The decision to make the school a modern, airy building is later refracted in the spaces of Trinity's newer blocks, so we always understand that while Marianne and Connell have made big decisions in their lives – him more so than her, and on a seeming whim – they are the same wherever they go. And that connection forged in Marianne's kitchen will always remain.
Production company: Element Pictures
Distribution: BBC Three/Hulu
Writer, executive producer: Sally Rooney
Executive producers: Lenny Abrahamson, Ed Guiney, Andrew Lowe, Emma Norton, Anna Ferguson, Tommy Bulfin, Rose Garnett, Beatrice Springborn
Screenplay: Sally Rooney, Alice Birch, Mark O'Rowe from the novel by Sally Rooney
Directors: Lenny Abrahamson (episodes 1-6), Hettie McDonald (7-12)
Series producer: Catherine Magee
Main cast: Daisy Edgar-Jones, Paul Mescal, Sarah Greene