A timely and impressive second feature from Latvian director Juris Kursietis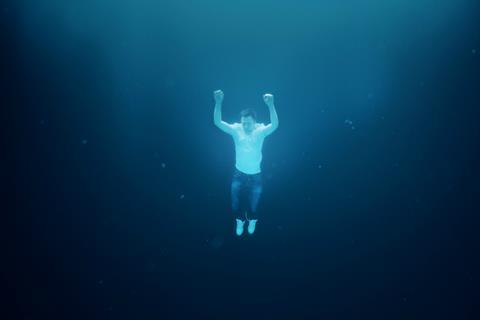 Dir: Juris Kursietis. Latvia, Belgium, Lithuania, France. 2019. 118 mins
A Latvian butcher who moves to Belgium for work is taken under the wing of a charismatic and unpredictable Polish career criminal. But Oleg (Valentin Novopolskij) soon realises that as far as Andzejs (Dawid Ogrodnik) is concerned, Oleg's status is barely higher than a piece of meat. He's vulnerable, and as Andzejs regularly stresses, expendable. This impressive second feature from Latvian director Juris Kursietis brings a claustrophobic urgency to a factually based story which was inspired by journalistic research by the film's friend and co-writer Kaspars Odins.
The screenplay is a particular strong point
Kursietis's first feature Modris premiered at Toronto and went on to a healthy festival run, garnering a special mention at San Sebastian and the Best Director prize at Tbilisi International Film Festival. Oleg looks set to at least match its predecessor's success – its timely themes of economic migration and the vulnerability of those who happen to have the 'wrong' passport should ensure further interest from festival programmers. A theatrical release is not out of the question.
Cinematography, by Bogumil Godfrejow, is instrumental in flinging the audience into Oleg's experience. Apart from several quasi-symbolic scenes which show Oleg submerged in the water of an icy lake, the film is shot on a small, highly manoeuvrable mini Alexa camera. It's nimble enough to weave through each scene, returning repeatedly to Oleg's face. The wintry gloom of the film's natural lighting adds to the murky atmosphere – Oleg finds himself in a milieu which exists in the shadows.
When he loses his job at a meat processing plant after he is wrongly blamed for an accident involving an industrial slicer, Oleg is cut adrift. He has no permit to work elsewhere, no source of income. When he meets Andzejs, who hooks him up with cash-in-hand work fitting solar panels, it at first seems as though his luck has turned – Andzejs even offers him a room in his house.
But the promised cash never materialises and Oleg, disgruntled, leaves Andzejs' orbit temporarily. When he returns – he has no other options available – he finds his status suddenly downgraded. He is the target of Andzejs's disorientating and alarming mood swings – jubilant good humour gives way to violent anger, and back again. It's a jarringly compelling performance from Ogrodnik who dances through the film like a sadistic Pied Piper figure, followed by ingratiating lackeys with frozen, fearful smiles. In contrast, Oleg is a more muted character. Novopolskij's taciturn grunt gradually fades to a whisper as he enters survival mode and realises the gravity of his situation. And grave it is – Andzejs is not a man who does favours without expecting them to be repaid, many times over.
The screenplay is a particular strong point: it slyly seeds the slow-burning sense of threat and unease with hints early on that Oleg is more vulnerable than he realises. And while the references to the biblical story of the sacrificial lamb are slightly over laboured, for the most part, the writing is satisfyingly lean and sparse.
Production companies: Tasse Film, Iota Production, In Script, Arizona Productions (France)
International sales: Best Friend Forever Martin@Bffsales.eu
Producers: Alise Gelze, Aija Berzina
Screenplay: Juris Kursietis, Liga Celma-Kursiete, Kaspars Odins
Production design: Laura Dislere
Editing: Matyas Veress
Cinematography: Bogumil Godfrejow
Main cast: Valentin Novopolskij, Dawid Ogrodnik, Anna Prochniak, Adam Szyszkowski, Guna Zarina