Dir: E J-yong. South Korea. 2009. 104 mins.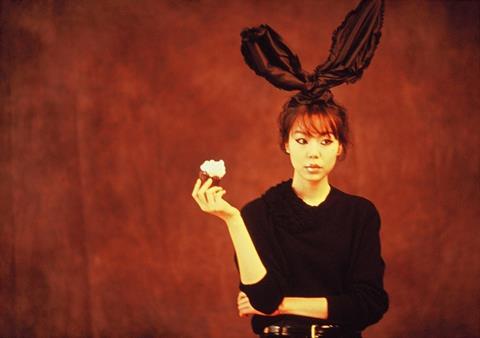 Six well-known Korean actresses play themselves in E J-yong's The Actresses, a stylish small-scale work brimming with energy despite the almost complete lack of any recognisable plot. Centred around a Vogue photo shoot, the film provides no added drama beyond the pointed and often hilarious interactions between the six women, who with their combined glamour, insecurities and egos provide just enough sparkle to keep viewers entertained.
Wide festival exposure for this intimate and affectionate portrait of stardom is a given, and it has already been lined up for Berlin's Panorama sidebar. Overseas commercial potential will be strongest in Japan, where the star power of actress Choi Ji-woo could result in significant returns (Cine Qua Non, which pre-bought the title at AFM, will release it in association with Meitsu). Minor deals are also likely for other Asian territories, where viewers will recognise some if not all of the stars, and parts of Europe. There could be emake potential.
In Korea, distributor Showbox releases The Actresses on December 10, squeezing it in between New Moon and Avatar. The film's humour, which will be best appreciated by domestic audiences, could turn it into a significant hit despite strong competition.
The film's premise is simple: Vogue is planning a cover story (for December 2008) that will feature six established actresses ranging in age from their early twenties to their sixties.
They include Kim Ok-vin, the 23 year-old star of Park Chan-wook's Thirst; actress/model Kim Min-hee (Hellcats); Choi Ji-woo (TV drama Winter Sonata), whose status as a top star in Japan sets her somewhat apart from the other five; Ko Hyun-jung (Woman on the Beach), who despite a vibrant career is still best remembered by many for her marriage and divorce to a wealthy young industrialist; Lee Mi-suk (Untold Scandal), a 1980s star who remains active in film and TV drama; and the sharp tongued veteran Youn Yuh-jung (A Good Lawyer's Wife).
Told over the course of a single day (Christmas Eve), the film quickly characterises its leads in a funny sequence contrasting how each actress prepares for and arrives at the shoot. As they enter makeup and try on dresses, their apparently friendly conversations are shown to mask subtle rivalries, eventually flaring up in a confrontation between Ko Hyun-jung and Choi Ji-woo. Meanwhile, a set of jewels that are integral to the shoot have not yet arrived from Japan due to a snowstorm, and as tempers grow short among the actresses, they start to drink.
Almost the entire second half of the film involves sitting around and waiting for the jewels, so it's a testament to the charisma and stage presence of the six women that things never get boring. Although playing off their real identities, the roles they play were carefully scripted together with director E, and they perform them with such ease and evident fun that it's easy to forget they are acting.
Technically, the film has a glossy sheen that befits its subject matter. Well known cinematographer Hong Gyeong-pyo employs a shaky, hand-held camera that at times grows tiresome but which does capture the energy of their interactions. Unsurprisingly for a film set in a Vogue studio, costumes by Cho Yun-mi are also a plus.
To sign up for Screen's weekly Reviews Newsletter with all the week's new releases, international openings and full festival reviewsdelivered free to your mailbox every Friday, please click HERE
Production companies
Moonkle Pictures
Domestic distributor/international sales
Showbox
+82 2 3218 5649
Producers
E J-yong
Suh Dong-hyun
David Cho
Cho Eunun
Ryu Jeong-hun
Screenplay
E J-yong
Youn Yuh-jung
Lee Mi-suk
Ko Hyun-jung
Choi Ji-woo
Kim Min-hee
Kim Ok-vin
Cinematography
Hong Kyung-pyo
Production design
Hong Joo-hee
Music
Jang Young-gyu
Lee Byung-hoon
Main cast
Youn Yuh-jung
Lee Mi-suk
Ko Hyun-jung
Choi Ji-woo
Kim Min-hee
Kim Ok-vin