Dir/scr: Hope Dickson Leach. UK, 2016. 83 mins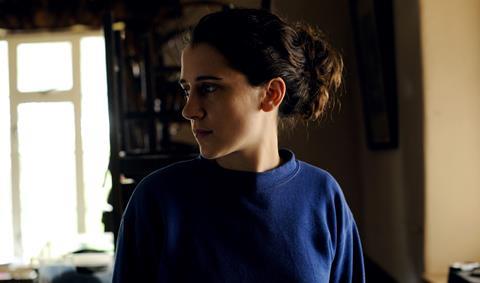 An unexpected suicide forces a father and daughter to confront past grievances and festering resentments in The Levelling, a poised and highly promising first feature from writer/director Hope Dickson Leach. It may be modest in scale but the film is assured in both intention and execution, building successfully towards a quietly moving climax.
It may not arrive with guns blazing but The Levelling has a calm assurance and brooding tension that are just as noteworthy
The Levelling should log festival appearances following its world premiere at Toronto, garnering attention for Hope Dickson Leach and for a strong lead performance from Game Of Thrones star Ellie Kendrick. The mournful subject matter suggests the need for realistic expectations over the film's commercial fate but this is an significant calling card for many of those involved and has already been bought by Peccadillo Pictures for UK and Irish release.
Ellie Kendrick reveals a compelling screen presence as Clover, a young vet who returns to the family farm in Somerset after the death of her brother. Her gruff father Aubrey (David Troughton) blithely carries on with business as usual, claiming the death was a tragic accident. Neither seems inclined to share their feelings or address their sense of guilt. It quickly becomes apparent that the death was a suicide and that the farm is struggling in the wake of devastating floods the previous winter.
Hope Dickson Leach grounds the film in a very clear sense that the life of a farm must continue regardless of what has happened. There are always cows to be milked, trenches to be dug and animals to be tended. Scenes of muddy fields, waterlogged pathways and stranded trees heavy with ripe apples all paint a picture of how hard it is to make a living from the land and give the film a feeling of reality. There is nothing romantic about the setting or overly melodramatic about a daughter/father relationship that teeters between angry little stabs of conversation and the greater things that go unsaid.
The script allows us to see that there are faults on both sides of this relationship. Aubrey is not the kind of man to share his vulnerability and Clover is a young woman clinging on to hurt pride. The performances in a look, a gesture or a hesitation show that there is a clear affection between them if only they could find a way acknowledge it.
There is a fragile intensity to Kendrick's performance conveying someone striving to keep control of her emotions in a situation where she is expected to fall to bits. The catch in her voice, the tightness in her breathing all give physical evidence of a character poised on the brink of hysteria. Aubrey initially seems a less interesting character; a dour, old-school father who has never shown his children the love they have craved. Veteran British actor David Troughton brings a sense of someone bone weary at a daughter who always seems inclined to think the worst of him.
Supporting actor Jack Holden also makes an impression as James, a loyal family friend who handles the demands of a long, emotional scene in which he recounts what happened on the night of the suicide.
The sensitivity of the performances, the attention to detail and economical storytelling all help to mark out Hope Dickson Leach as a talent to watch. The Levelling may not arrive with guns blazing and an attention grabbing bag of tricks but it has a calm assurance and brooding tension that are just as noteworthy.
Production companies: Wellington Films, i Features
International sales: Mongrel International international@mongrelmedia.com
Producer: Rachel Robey
Cinematography: Nanu Segal
Editor: Tom Hemmings
Prod des: Sarah Finlay
Mus: Hutch Demouilpied
Main cast: Ellie Kendrick, David Troughton, Jack Holden, Joe Blakemore