A bold, inventive family saga told through a poetic documentary essay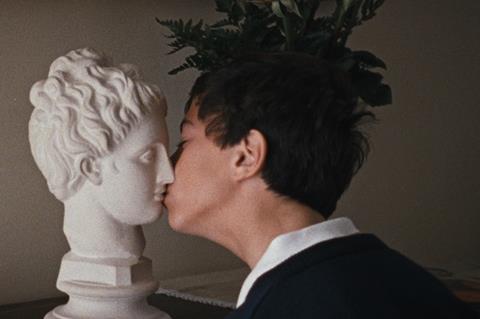 Dir. Catarina Vasconcelos. Portugal. 2020. 101 mins.
Neither fish nor fowl — but fascinated with the connections between species — The Metamorphosis Of Birds is a singular hybrid. A family saga in the form of a poetic documentary essay, this debut feature by Portuguese writer-director Catarina Vasconcelos is an inventive, boldly imagistic piece that marks its creator as an original, deeply thoughtful talent.
Metamorphosis is shot exquisitely on 16mm, each image meticulously composed and lit, some echoing vintage still life paintings
After winning a FIPRESCI Award for Best Feature in Berlin's new Encounters section, Metamorphosis continues its festival roll-out in the online, rescheduled Thessaloniki Documentary Festival. Intimate, unashamedly aesthetic and often austere, it is anything but a commercial proposition. But in the current streaming culture that is an unforeseen side effect of the coronavirus crisis, the film stands every chance of connecting with a discerning niche audience, and of finding further exposure later, especially with the reopening of screens attached to galleries and other cultural venues.
Inspired by her family history — the director herself appears alongside several relatives — Vasconcelos offers a poetic account of three generations, comprising densely woven strands of visual and verbal metaphor. Primarily using fixed shots accompanied by voiceover, Vasconcelos traces the story of her grandparents and their six children.
Henrique (voiced at different ages by José Manuel Mendes and João Pedro Mamede) is a mariner, absent at sea during the birth of each child with his wife Beatriz, 'Triz' for short (voiced by Cláudia Varejão and played on screen by Ana Vasconcelos). They name their first son Jacinto, literally 'hyacinth,' a name "rooted on land" — one of a chain of associations that come to define the characters' relations to the world and to each other. Beatriz is identified with trees and with verticality, a theme that comes to a head late in Metamorphosis in a magnificent sequence that places mirrors in a forest, while family maid Zulmira is identified with birds and is seen, in one of the film's few outright surreal images, wearing a rubber bird mask.
Very much offering a female perspective on family, domesticity and the outside world, this mostly introspective film also contains a political dimension, notably sparked by Henrique's voyages to Angola and other former Portuguese colonies. Close-ups of vintage African stamps reveal much about the assumptions of the colonial era, the theme accompanied by a consideration of Portugal's situation during the decades-long Salazar dictatorship.
Metamorphosis is shot exquisitely on 16mm, each image meticulously composed and lit, some echoing vintage still life paintings (cascading fruits, fish arranged on newspaper), others presenting significant objects (a grid of cigar boxes containing seashells, a dead bird held in a character's palm). Telling use is made of mirrors and photos framed by a magnifying glass. For the most part, this is a chamber film, concentrating on objects belonging to domestic space, sometimes playing on visual parallels: a woman's braided hair "rhymes" with the seahorse that she clips onto her ear. But the scope later expands dramatically in an exploration of forests and other landscapes.
Densely steeped in cultural allusion, Metamorphosis has a repertoire of allusion that takes in painting, literature (notably Moby Dick) and music (an anecdote about Bach). Indeed, this is a very musical film both figuratively — deploying echoes between verbal and visual leitmotifs — and literally, with extracts from Liszt, Schubert and Rossini, as well as an original folk ballad.
The tone of Vasconcelos's economical but potent style of low-key cinematic magic might best be summed up by a shot that follows the slow development of a Polaroid photo, or by another moment, more spectacular but just as simple: a time-lapse sequence of blossoming flowers.
Production company: Primeira Idade
International sales: Portuguese Film Agency, dir@portugalfilm.org
Producers: Pedro Fernandes Duarte, Joana Gusmão, Catarina Vasconcelos
Screenplay: Catarina Vasconcelos
Cinematography: Paulo Menezes
Editing: Francisco Moreira
Production design: Catarina Vasconcelos, Mariana Veloso, Maria Inès Gonçalves
Main cast: Manuel Rosa, João Móra, Ana Vasconcelos, Henrique Vasconcelos