Joanna Hogg's sequel to 2019's 'The Souvenir' is both daring and absorbing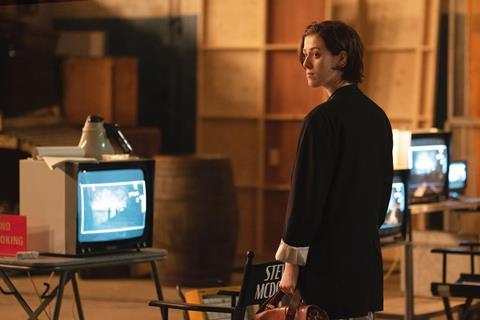 Dir/scr: Joanna Hogg. UK. 2020. 106 minutes
Lightning strikes twice for Joanna Hogg in the formally daring, wholly absorbing conclusion to 2019's The Souvenir – although many may wish that this film never ends. There's less of a narrative drive to this follow-through, re-written after the end of production on the first and shot separately. Part II picks up immediately after the climactic events of The Souvenir, as film school student Julie (Honor Swinton Byrne) recovers at home in Norfolk with her parents, but it's more of a dissection, a self-reflexion, engorged with mirrors and frames-within-frames and shifting perspectives as the insular Julie moves towards directing her first film. Semi-autobiographical, bold, brave, and occasionally funny, it's a film for cineastes and a layered completion of Hogg's diptych. It also, incidentally, provides a reputational shot in the arm for a UK independent sector which can tend towards the conventional.
A film to savour, visually and sensorily
It's not really possible to fully appreciate Part II without seeing The Souvenir but, then again, why would anyone want to? Director's Fortnight is showing both films at Cannes, and festivals will undoubtedly continue to programme them as a double-bill. In this new era of daring exhibition, cinemas are likely to follow suit (although the UK situation is unclear given they have gone to separate outlets). Together and apart, Hogg's films, are ground-breaking, and should be recognised as such. With loyal audiences already locked in, Martin Scorsese executive producing again and A24 on board for US distribution, the piece's commercial future is also secure.
As Julie processes the death of her mysterious and heroin-addicted lover Anthony (Tom Burke), on one level Hogg is also personally and professionally cogitating the first film which, again, is based on her own life: meta, indeed, but also thrillingly open. Part II is, though, more appealing for film fans as Julie returns to school and the friends who are still there, finding her own way through her shyness to direct her first production. Meanwhile, through silences and stiltedness and space, she finds a deep, unstated warmth in her love for her mother (Tilda Swinton, Honor's mother and Hogg's own muse back in the day).
Some elements clearly stand out: Richard Ayoade's hilarious and touching Patrick – the director who declared that there were no good British musicals in The Souvenir – is now directing a musical starring the intense Jim (Charlie Heaton), who helps Julie make her first steps back into a sexual life. Patrick is a tyrant given to tantrums, but a sequence between him and Julie on a street in night-time Soho is unexpectedly poignant. Julie's own film has its own pleasures as it retraces the events of The Souvenir to the incomprehension of its cast – Pete (Harris Dickinson) can't get his head around the character of Anthony, nor can 'Julie', played by Ariane Labed, make much sense of Julie's own reactions. Scenes between Rosalind and daughter, with a father touchingly played by the non-professional James Spencer Ashworth, are almost overwhelming in their sensory detail.
But The Souvenir isn't entirely grounded in reality, either: Julie leaps out of her life, at one point, into a postcard and through doors and windows and around mirrors, into different perspectives – even crossing the Styx. (Much like Tilda Swinton once did in Hogg's graduation short Caprice.) While, on the one hand, characters explain what's so difficult about the way Julie works, Hogg defiantly aims higher and pushes harder.
The Souvenir: Part II is a film to savour, visually and sensorily. Returning DoP David Raedeker knows this world, through various film stocks, and how to shoot its nooks and crannies. There's the natural world of Norfolk and Julie's uber middle-class family of the 1980s, all lolloping spaniels and cut crystal lunches – heralded by, this time, shots of wildlife – and the bleached pallor of the London apartment, moving into the air and carved-out spaces of the soundstage and mirrors of Julie's professional life. Eventually, the styles move towards mirroring each other too, as Julie heals and flowers are spotted everywhere.
Costumes by Grace Snell are, again, impeccable, both in town and country, and in the music video shoots which bring Julie and her friends to the professional world of film-making. Sound is well judged and the score redolent of the time.
Swinton Byrne grows in strength in the role, and her scenes with her mother, onscreen and off, are pitched well. It is to be hoped she carries on acting. But whether professional or not, the actors here all slot easily into this world, from Joe Alwyn as Julie's gay editor to the college professors who bemoan her lack of professionalism (a script tied up with red ribbon) and decision not to make a film about a poor family in Sunderland in order to opt for something more ephemeral instead. Viewers should be content that she did.
Production companies: BBC Film. BFI, Element Pictures
International sales: Protagonist
Producers: Ed Guiney, Joanna Hogg, Andrew Lowe, Emma Norton, Luke Schiller
Cinematography: David Raedeker
Editing: Helle le Fevre
Production design: Stephane Collonge
Main cast: Honor Swinton Byrne, Tilda Swinton, Richard Ayoade, Charlie Heaton, Joe Alwyn. Harris Dickinson, James Spencer Ashworth