A slow summer in post-Pinochet Chile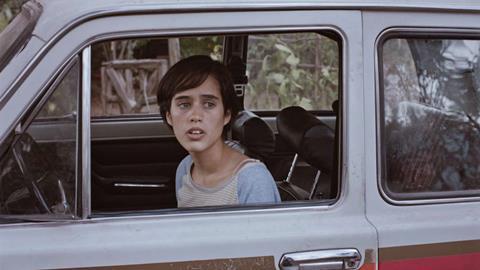 Dir/scr Dominga Sotomayor. Chile/Brazil/Argentina/Netherlands/Qatar. 2018. 110 mins
Dreaming of paradise is so much easier than trying to create one in Too Late To Die Young (Tarde Para Morir Joven), a coming-of-age drama capturing the mood of Chile in 1990. A saga of complicated relationships, longings and heartbreak sometimes strains to fully develop all its disparate elements. Yet this is still an ambitious feat of storytelling delivered with a sensitivity to mood and emotion that should bring further festival acclaim for writer/producer/director Dominga Sotomayor wbose first film, Thursday Til Sunday, was a Tiger winner in Rotterdam in 2012.
Too Late To Die Young is filled with hot days that encourage torpor, dusty roads, tinder-dry woodlands
In the unspoilt shadows of the Andes, a group of families is trying to build a supportive community that embraces some of the freedoms in a country which has now rejected Pinochet and chosen democracy. They have taken a step back from the fears and anxieties of city life. A place with room to breathe, build tree houses and live in peace seems idyllic but beneath a surface of fine intentions, vows of mutual respect and bright hopes for the future, tensions, jealousy and dissatisfaction simmer away.
The run-up to a New Year's Eve party proves especially difficult for teenager Sofia (Demian Hernández), the daughter of a famous singer who appears to be all but absent from her life. The gawky Lucas (Antar Machado) is besotted with her and mopes around hoping for some sign of encouragement. Sofia is much more interested in the older Ignacio (Matías Oviedo). The biggest worry for 10 year-old Clara (Magdalena Tótoro) is the fate of her beloved dog Frida who is constantly running away.
Too Late To Die Young is filled with hot days that encourage torpor, dusty roads, tinder-dry woodlands. The cinematography by Inti Briones reflects the bleaching effect on land that is burnt out and ready for renewal. The soundtrack of 1980s music speaks to a possible nostalgia for a country on the cusp of change. It is a film of contradictions; heading to the future but with one eye on the past. The mood infects a number of the characters. The restless, sulky Sofia is unable to settle. She smokes incessantly and pushes herself close to hysteria in a desire to show that she is tough, independent and grown up. She is not the most sympathetic character, especially in her treatment of the naive, endearing Lucas. Demian Hernandez projects Sofia's self-absorption but also gets the chance to show her vulnerability with her sullen rendition of The Bangles' 'Eternal Flame' at the New Year party.
The adult characters, especially the men, are less sharply defined and hang woozily on the edges of the story which could be the intention all along. They move into focus with stories of pregnancy, feuds over water supplies and the little petty annoyances that threaten their Eden. The tale of Clara's dog and its disputed ownership adds some humour to the mix but never quite rings true.
In the end, Too LateTo Die Young may be a little too enigmatic and languid for its own good but then sometimes veers in the opposite direction by showing its hand much too obviously. When we are treated to scenes of firefighters learning how to tackle a blaze, we are all too aware that those will surely prove significant later on.
Production companies: Cinestacion, RT Features
International sales: Stray Dogs sales@stray-dogs.com
Producers: Rodrigo Teixeira, Dominga Sotomayor
Production design: Estefania Larrain
Editing: Catalina Marin
Cinematography: Inti Briones
Main cast: Demian Hernández, Antar Machado, Magdalena Tótoro