A slice of Australian neo-realism as a dad tries to repay his debts over the course of one stress-filled day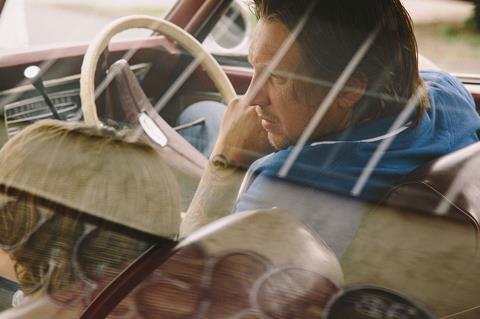 Dir/scr. Jason Raftopoulos. Australia, 2017, 78 mins.
A slice of neorealism, Australian-style, West of Sunshine couches a bleak day in brightness — visually, in its sun-lit tour off Melbourne's beaten track; and emotionally, as a father and son traverse trying times together. Adapting his award-winning short Father's Day into this Venice Orizzonti-premiering debut, writer/director Jason Raftopoulos doesn't shy away from his influences, a bicycle included, but this ultimately optimistic look at desperate money troubles and deep-seated intergenerational struggles is no easy Antipodean rehash.
Raftopoulos astutely probes more than a single strained relationship
While a naturalistic feel and comparably true-to-life performances might be in keeping with its genre forebears, West of Sunshine uses them to tell a local tale. Ample location shots, and the unaffected presence of star Damien Hill and his real-life stepson Tyler Perham, help build a sincere and resonant effort that finds relatable insights in its slight yet involving scenario. As well as an Australian release, this engaging film has modest potential for further travel.
After earning awards in Australia for writing and starring in 2015's similarly low-budge Pawno, Hill takes on the role of motor mechanic turned courier Jim, a good guy at heart facing a grim plight. His former boss and current loan shark Banos (Tony Nikolakopoulos) wants $15,000 repaid by the end of this specific summery Friday, though securing the funds, going to work and looking after his adolescent son Alex (Perham) during the school holidays don't exactly mix.
From the moment he gets into his beloved classic car as dawn breaks, Jim's day descends into chaos: the calls chasing cash, the reminder about his forgotten parenting responsibilities, followed by the unhappy employer. Gambling again to repay his debt, even a hot tip can't change Jim's usual self-sabotaging nature. Indeed, whether asking to borrow his colleague Steve's (Arthur Angel) winnings, attempting to sell his vehicular pride and joy, or calling upon an old partying acquaintance (Kat Stewart) for some illicit assistance, nothing seems to go his way — all with soccer-loving Alex in tow, and becoming increasingly curious.
The pair drive around town, chase opportunities, and alternate between awkwardness and bickering. Predictability may rear its head, but Raftopoulos astutely probes more than a single strained relationship, using Jim's betting and Alex's wide-eyed involvement in the aftermath to ponder family cycles and behaviours passed down along with genes. That the gleaming, gliding car they're always in belonged to Jim's own father, who left his life when he was around Alex's age, proves pivotal to the bigger picture.
Of course, West of Sunshine is a case of thinking broad, depicting small; a film where cinematographer Thom Neal's penchant for hewing close into ruminating faces, and spying the minutiae of polished chrome and neighbourhood sights alike breeds intimacy and energy. In addition to the obviously authentic rapport between the quietly compelling Hill and impressive first-timer Perham, populating the feature's frames with as many non-actors as possible also adds detail and texture.
Production company/internationalsales: Exile Entertainment, a.ouzas@exileentertainment.com.au
Producers: Alexandros Ouzas, Jason Raftopoulos
Editor: Paul Rowe
Production designer: Anna Russell
Music: Lisa Gerrard, James Orr
Main cast: Damian Hill, Ty Perham, Kat Stewart, Tony Nikolakopoulos, Arthur Angel