A Pakistani teen living in Oslo struggles to conform to her family's expectations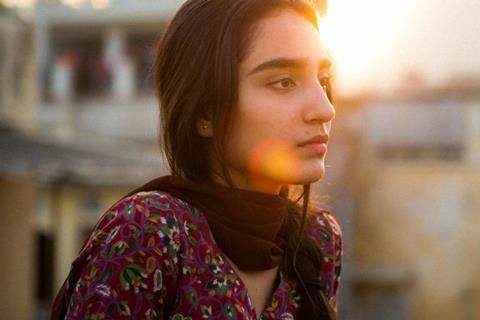 Dir/scr: Iram Haq. Nor-Ger-Swed-Fr. 2017. 106 mins
One family's precious sense of honour exacts a brutal price from a rebellious daughter in What Will People Say (Hva vil folk si). The second feature from writer/director Iram Haq, following I Am Yours (2013), is an assured piece of storytelling made all the more gripping by the knowledge that it is autobiographical.
What Will People Say tries to understand both sides of this cultural and generational divide
Provocative, emotionally charged material is handled with a maturity and confidence that makes it accessible to a broad international audience. The slightly unimaginative title may be a minor hindrance in drawing viewers to this powerful story of family conflict, and a young woman's struggle for independence.
Nisha (Maria Mozhdah) is a teenage girl living in Oslo with her strict Pakistani family. At home, she is the dutiful daughter showing respect and obedience to her parents. Outside, she is a typical teenager, keen to explore and experiment with her peers. We first see her running through the nighttime streets to reach home and dive into bed before her absence is noticed. The family situation is shown as loving but suffocating, her parents are preoccupied by how others regard them. "I am sure they are talking about us", is a familiar mantra.
Inevitably, the multiple deceptions and little white lies of Nisha's double-life coming crashing down. When she is caught with a boy in her bedroom, the instinct of her father Mirza (Adil Hussain) is to assume the worst despite her protestations of innocence.
Mirza's inflexibility allied to a sense of unease fuelled by Lorenz Dangel and Martin Pedersen's score creates a situation in which the stomach churns with dread at what will happen next. We anticipate violence; instead, Nisha is taken to Islamabad by her father. Relatives will teach her the error of her ways, and prepare her for a life of domestic duties and motherhood rather than the career she might have desired.
No matter how melodramatic the story becomes, and how much the emotions boil, What Will People Say at least tries to understand both sides of this cultural and generational divide. The father is not just a stern, forbidding figure; there is a sense of his exasperation for a daughter who refuses to bend to his will, but also an underlying compassion that means he can never entirely disown her.
Nisha herself is quite a handful but only wants the chance to be true to herself and her own aspirations. She is the embodiment of a more general dilemma; why raise a child in a western European country if you are not prepared to allow them the freedoms and choices of that culture? It is a situation that seems impossible to reconcile to the satisfaction of both sides.
Attractively photographed by Nadim Carlsen, What Will People Say makes the most of the contrast between the grey, wintry scenes in Norway and the sunlight and exoticism of Pakistan. Aisha is a prisoner in a country that is totally alien to her but there are good and bad sides to her ordeal from the love of family, the bustling life of the local markets and the simple pleasures of flying kites from the rooftops to the vicious acts of corrupt policemen and an uncle who burns her passport before her eyes.
Teenage newcomer Maria Mozhdah meets the challenge of a complex role, running the emotional gamut from despair to defence. She creates a young woman who is never a victim and maintains a spark of determination throughout everything that befalls her; human, fallible and someone who always has the viewer on her side.
Production companies: Mer Film, Rohfilm GmbH, Zentropa International Sweden, Cinéma Defacto
International sales: Beta Cinema beta@betacinema.com
Producer: Maria Ekerhovd
Executive prod: Axel Helgeland
Cinematography: Nadim Carlsen
Editors: Anne Osterud, Janus Billeskov Jansen
Prod design: Ann-Kristin Talleraas, Vintee Bansal
Music: Lorenz Dangel, Martin Pedersen
Main Cast: Maria Mozhdah, Adil Hussain, Rohit Saraf