Mark Cousins delivers an epic: he - and all the she's in it - may find a captive audience awaits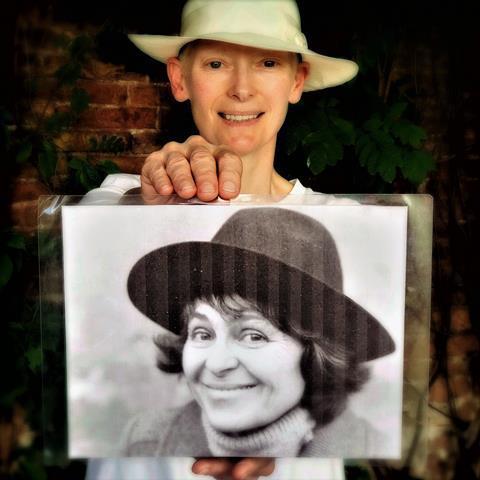 Dir. Mark Cousins. UK. 2019. 840mins.
Could the over-looked and persistently under-rated female film directors of the last 130 years become the unexpected beneficiaries of a global lock-down? Mark Cousins has made a 14-hour documentary comprised of their work entitled Women Make Film, which, in other circumstances, would seem to be as worthy and daunting a prospect as his other cinematic marathons (the 915-minute The Story Of Film: An Odyssey, for example). This epic work of advocacy premiered last year in Toronto and travelled to Glasgow and Dublin in February in five blocks (four three-hour episodes and one two-hour chapter) before the festival circuit shuttered. Now it releases on digital platforms in the UK on May 18.
The online world is full of viewing lists right now: Women Make Film is one of the best out there
Global buyers at Toronto were quick to snap this film up and there's a reason why: Women Make Film isn't medicine for embarrassed film-lovers, where you might be racked for a day on the hot coals of your own ignorance. Rather, and ingeniously, it's an idiosyncratic film school, divided into 40 chapters, in which all the teachers are women. Its episodic format is easy to digest, and its narrator hosts – Tilda Swinton, Jane Fonda, Adjoa Andoh, Sharmila Tagore, Kerry Fox, Thandie Newton and Debra Winger – are gracious educators who won't freeze you out if you don't know your Muratova from your Jakubowska. They're here to guide the viewer through almost 1,000 exquisite clips. If all films craft a world, then this is Cousins' lens into place where women make superb cinema in the same way as men make superb cinema. Women Make Film isn't agitprop to provoke outrage, but a vehicle to drive the viewer into their amazing arms.
The online world is full of viewing lists right now: Women Make Film is one of the best out there. Extracts from the more widely-marketed female-directed films – works by Jane Campion, Kathryn Bigelow, Penny Marshall, Patty Jenkins, for example – are presented in shards or contexts that prompt a desire to re-view and re-reflect. Relatively recent films by Lucrecia Martel, Andrea Arnold, Kelly Reichert, Clio Bernard, Celine Sciamma, or Ava DuVernay are subject to Cousins' unusual advocacy, sometimes accompanied by sweeping statements that could easily be interpreted as exaggeration or hyperbole, although that's all part of the play. To the inevitable question of why it has taken a man to make this film, an answer might be that he's as much a part of it as they are, and so are the women who channel his script and bring the weight of their collective screen presence to the mix. The word "masterpiece" is thrown around like confetti. "The best autumnal film ever made!" might seem an odd statement, but who in their right mind would raise an eyebrow at Tilda Swinton, Kerry Fox or Jane Fonda? A better solution is to find the works and watch them to find out.
For all the names we know, there are so many film-makers featured here whose work has been lost and/or ignored. In the era of celluloid this had the gravest of consequences. If the work of a trailblazing female film-maker wasn't understood, or perceived as being important by male-dominated institutions, it simply wasn't preserved or archived (Agnes Varda, always singular, carefully looked after her own catalogue). Recognised trailblazers such as Chantal Akerman, Sally Potter, Claire Denis, Catherine Breillat, Elaine May, and Barbara Kopple are here. So is Leni Riefenstahl. Yet there are some notable omissions, some puzzling, some satisfying: this is a critical piece, at the end of the day.
Recent campaigns have restored the names and reputations of Alice Guy Blache, whose 1907 work is the earliest of 183 featured female film-makers, and the genius of Ida Lupino and Dorothy Azner. But others should have been celebrated more widely, become a part of the so-called "canon" of cinema. Kira Muratova (1967's Brief Encounters) was a towering talent, a Soviet-era director whose work Cousins particularly wants to celebrate. Wanda Jabukowska (1947's The Last Stage), Kinuyo Tanaka (1953's Love Letter), Cecile Tang (1968's The Arch). What about Binka Zhelyazkova's The Tied-Up Balloon? So many omissions; so much raw talent.
Perhaps the most confusing – and saddest – moments in Cousins' piece come when the narration casually lets drop that such a film was the tenth, or 15th, by this particular director, or that another unknown feature won a directing prize at Cannes or Venice. Or that a daring or astonishing sequence was part of a debut feature by a woman who failed to break through. There's no further commentary on that: none needed.
From the first film in the first chapter, 'Openings' (Wang Ping's 1958 lavish propaganda opus The East Is Red) to the final, stirring ending, which is actually 'Song And Dance' , Women Make Film is playful and knowledgeable and a thoroughly enjoyable, immersive experience. It isn't just clips, either. It all adds up to a POV. A lovely moment comes when Cousins threads the Guy Blache interlude Course A La Saucisse (1907) to Kathryn Bigelow's Point Break (1991). In fact, one of the biggest lies exposed here is the notion that Bigelow – still the only woman to win an Oscar for directing and probably the most mentioned film-maker in Women Make Film along with Muratova – is successful because she makes men's films. She makes great cinema.
It has taken four years for Cousins to produce Women Make Film – Tilda Swinton acts as executive producer – and it has screened in a work-in-progress format during that time at several festivals. Almost immediately on its Toronto premiere last September it sold out North American theatrical, streaming and TV rights (Cohen Media, Criterion Collection and Turner Classic Movies, respectively). That's quite a feat for a project of this size, and they're not educational institutions either. In the UK, Women Make Film was due to launch on May 8, all guns ablaze with a BFI Southbank season of some of the work featured in it. (Some of what we see here is degraded and not widely available, yet Cousins has made the correct decision that it's more important to show what he has than to keep on omitting.)
Now, the 12 films listed below will launch on BFI Player instead. At long last, it seems, it's the right time for this work to become more known. Because it's the time that we all have right now.
Women Make Film releases online and on blu-ray in the UK on May 18. The BFI Player season curated by Mark Cousins comprises: Subscription: Evolution, The Watermelon, Woman, Something Different, XXY. Rental: The Wonders, Strange Days, Toni Erdmann, A Girl Walks Home Alone at Night, Germany Pale Mother, Orlando, Fish Tank, On the 12th Day
Production company: Hopscotch
International sales: Dogwoof, sales@dogwoof.com
Producer: John Archer
Screenplay: Mark Cousins
Editing: Timo Langer