Paramount's Rango returned to the top of the UK box office thanks to a tepid $1.6m (£1m) haul over one of the weakest box-office frames in recent months.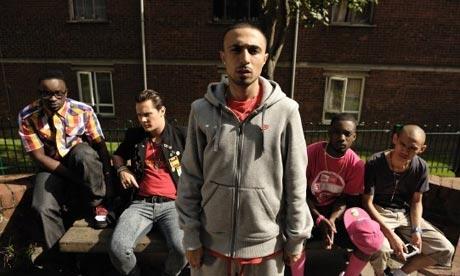 Animated-comedy Rango made its way back to the top of the UK chart in its third week thanks to an underwhelming $1.6m (£1m) (for £5m) from a week-high 470 screens.
Among the independents, Revolver's hoodie comedy Anuvahood debuted in seventh on $877,871 (£536,616), the distributor's biggest debut haul to date. Written and directed by Adam Deacon, star of Shank and Bonded By Blood, the film follows a wannabe MC who quits his supermarket job to become a respected gangster.
Playing on only 149 screens Anuvahood's $5,894 (£3,603) screen average was the week's second-best among films in the UK last weekend. Gunslinger and Gateway Films produce. Anuvahood is the second production from Revolver's low-budget production arm Gunslinger, after Shank (the company's previous opening weekend record holder).
The marketing campaign for Anuvahood garnered about 900,000 trailer views on YouTube and more than 52,000 friends on Facebook, as well as creation of a cross-platform app. "Our campaign for this film has been proven to have reached exactly who we wanted it to and harvested a number of converts to the concept of 'urban comedy' too," said Revolver CEO Justin Marciano. "We set out to deliver a new genre of film that was lacking in the release roster of UK cinemas — home-grown, inner city comedy for young audiences."
Optimum's comedy-drama Submarine managed an impressive $400,068 (£244,476) from only 60 screens in 12th position, giving it the week's highest screen average of $6,668 (£4,075). Richard Ayoade's feature debut tells the story of a young boy whose two main ambitions are to lose his virginity and extinguish the flame between his mother and an ex-lover who has resurfaced in her life.
Given this weekend's success, Optimum now hopes to expand Submarine to 100 screens this weekend. The film benefitted from strong reviews as well as Twitter backers including Russell Brand, Katy Perry, Charlie Brooker, and Edith Bowman.
Optimum's third-placed action-thriller Unknown dropped 30% in its third week, making $1.3m (£775,576) from 367 screens for $7.4m (£4.5m). The cumulative represents Optimum's third biggest biggest in the UK to date, behind the $8.5m (£5.2m) taken by The Tourist, which Unknown should overtake next weekend, and the $9.8m (£6m) made by 2004 doc Fahrenheit 9/11.
Woody Allen comedy You Will Meet A Tall Dark Stranger opened in 15th for Warner Bros', grossing $183,632 (£112,168) from 101 screens, a marginal improvement on Allen's previous effort Whatever Works, which took $118,985 (£72,678) from 103 screens on debut last June.
From the lacklustre studio performers, Sony's action-sci-fi Battle: Los Angeles slipped to second after its chart topping debut, making a modest $1.4m (£874,265) from 417 screens, a 51% drop on last week's debut performance.
Paramount's fourth-placed Chalet Girl was the highest of five top 15 debuts, opening on $1.1m (£677,716) (including previews) from 381 screens, with Ed Westwick of Gossip Girl fame drawing in the teen-girl demographic.
One place below Chalet Girl in fifth position was Entertainment's The Lincoln Lawyer, which managed an underwhelming $935,489 (£571,836) from 378 screens.
While the good weather over the weekend was undoubtedly a factor in the poor showing in the UK, the studios are also thin on premium content ahead of this summer's bonanza box office offering, which kicks off in earnest in May.
This week sees saturation openings for Optimum's animation A Turtle's Tale, Paramount's thriller Limitless starring Bradley Cooper, Sony's drama Country Strong and action-thriller Faster and Universal's action-adventure The Eagle directed by Kevin Macdonald.