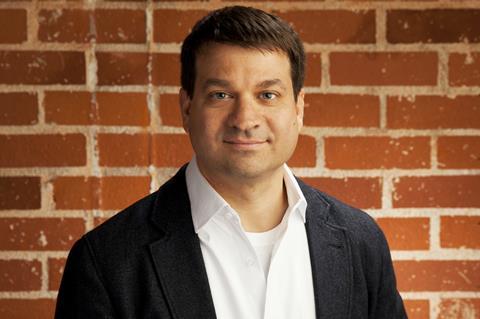 Robert Kirkman's Skybound Entertainment and Sony Pictures Television (SPT) are launching Skybound Galactic, a new venture to finance comic book-based scripted TV series.
Rick Jacobs, executive producer of BBC America series Dirk Gently's Holistic Detective Agency, will lead the venture as CEO and Galactic investor SPT will sell the venture's projects internationally.
Already in development is Thief of Thieves, based on the comic book series from Kirkman, best known as co-creator of The Walking Dead comic book series and a writer and executive producer of the hit series. Evan Endicott and Josh Stoddard are adapting Thief and Assaf Bernstein will direct.
Also in development is an adaptation of Image Comic's Nailbiter, created by Josh Williamson and Mike Henderson. Scott Kosar is adapting and Oz Perkins will direct.
In addition, Galactic has signed a first-look deal with Top Cow, a partner studio of Image Comics. Top Cow titles in development include The Darkness and Think Tank.
Galactic says it will pursue other genre projects and look to build co-productions with international partners.
Skybound Entertainment has a first-look television deal with Amazon Studios and Skybound Galactic will be able to develop the parent company's scripted television projects after Amazon.
Commenting on the new venture, Jacobs said: "Combining the multi-platform capabilities of Skybound and Top Cow's extensive library of IP with the best worldwide distribution in Sony is an unbelievable opportunity. I'm looking forward to continuing Skybound's mission to help creators expand their content into new markets."
SPT president of worldwide distribution Keith Le Goy added: "The team at Skybound already has a stellar track record in creating successful genre properties, and like us, are committed to creating undeniable viewing experiences for audiences around the world. We look forward to many successful collaborations through our new venture."