WRITER-DIRECTOR: The least experienced of this year's Stars of Tomorrow, 24-year-old Roberto Oliveri has just produced, written, shot and funded his first short, Compassion, while living with his parents in Hertfordshire and working in a garage to raise funds.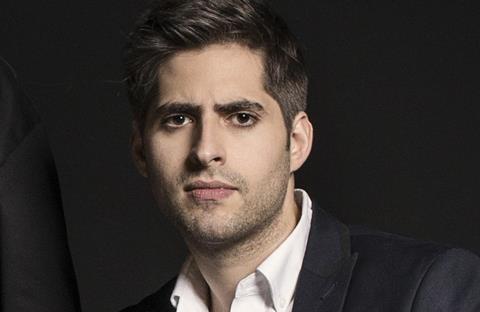 Starring Diana Quick and Ricky Champ (cast brilliantly by Daniel Edwards), it is an assured debut from an untrained film-maker, shot in 35mm black and white, full of wide- and long-shots and suspenseful silences.
An Oxford English literature graduate, Oliveri has long been passionate about cinema as co-president of Oxford University Film Foundation, but it is a big step into production.
"It was weird on the first day because I've such a theoretical knowledge of film, and I had to put it into practice," says Oliveri, who produced Compassion through his own Visual Fare production company.
"I had lots of help, lots of support, and NFTS-trained DoP Beniamino Barrese who loved the script and the way I imagined it. And our budget I got from working allowed us to pay the crew, which was very important."
Oliveri is working on a feature script ("a metaphysical thriller") and another short.
Compassion is clearly influenced by Michael Haneke, but Oliveri says, "I wrote the script without too much thinking of other directors. I assume they were in there under the surface.
"I did it this way because of my desire to achieve what I want — it was a case of, this is what I want to do and I'm doing it my way, and I had freedom to do what I thought was right."
Contact Roberto Oliveri ib-office@theagency.co.uk