IFFR Unleashed is the festival's new attempt to reach audiences through VOD platforms.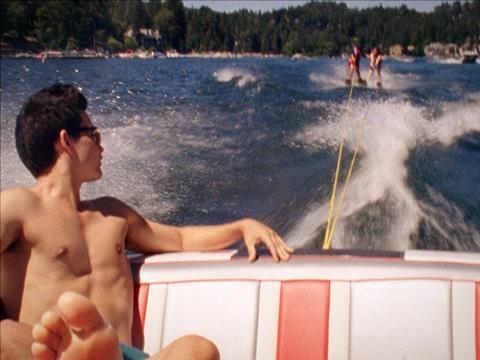 As young filmmaker Jordi Wijnalda - "impact" producer of the initiative - points out, this is very much a work in progress - the successor/rebranded version of Tiger Release.
In the past, the festival sold selected IFFR titles on DVD as it attempted to give an afterlife festival films that may have missed out on distribution.
"The sales proved to be slower and slower and more and more difficult to get attention for," Wijnalda said. "We're a film festival, not a distributor. We always lacked financial means and manpower to be a distributor. We had to find a different approach to it all."
Unlike Netflix, IFFR Unleashed won't hide its figures. The idea is that filmmakers and the festival will both learn together from their experiences.
"The whole VOD landscape is stop pretty difficult to navigate and very daunting," Wijnalda said. "What we realised was that we could be pioneers if we would be more open about our process, more transparent about the things we discover along the way."
Wijnalda and the Unleashed team are keen to reassure IFFR filmmakers that they want to "try to help them find an audience across the world in whatever way possible."
In Benelux, IFFR Unleashed is working with aggregator Doco Digital and encoding lab Infostrada. The aim to get IFFR titles onto both big platforms like iTunes and Google Play and more "curated platforms" like Mubi, Filmin, Fandor and Hulu.
"We've gained a lot of knowledge with the whole arm wrestling and struggle with iTunes and Google Play," Wijnalda acknowledged.
One aspect of VOD distribution is regional difference. There is an assumption that VOD transcends rules of national distribution - that the film is put on line and can be watched anywhere by anybody. This isn't really the case at all. "What we discovered is that there are very particular things per country and per region that you need to take care of if you want your film to find an audience."
One example Wijnalda cited is subtitles. Swedish audiences are perfectly happy with English subtitles but, unless the synopses and accompanying material are all in Swedish, they're very unlikely to watch the films. Meanwhile, if you want your films to be watched by Indian audiences, there are many local aggregators you'll have to deal with first.
A handful of films from last year have already been selected for the scheme, among them L For Leisure, Limbo, Impressions Of A Drowned Man and Videophile.
No demands are placed on the filmmakers - and they stand to receive the profits. The encoding cost per film for IFFR Unleashed is €375 and the encoding lab has agreed it won't recoup unless the films make money.
"We exist to be transparent to the filmmakers about where the money goes but we don't tale any money ourselves," said Wijnalda.
What would constitute success for IFFR Unleashed? "It could be as small as finding a group of people in Malaysia who really like your film," he said.
"We're not just talking about financial success (although that would be amazing for the filmmakers) but we're talking mostly about finding a global audience, an unexpected audience, giving access to films that could otherwise only have been seen here in Rotterdam and lowering the threshold for the whole digital world."
There will be an IFFR Unleashed presentation at the CineMart on Tuesday (Feb 2).