Major South Korean investor/distributor Next Entertainment World (NEW) has launched its own international sales division through subsidiary Contents Panda.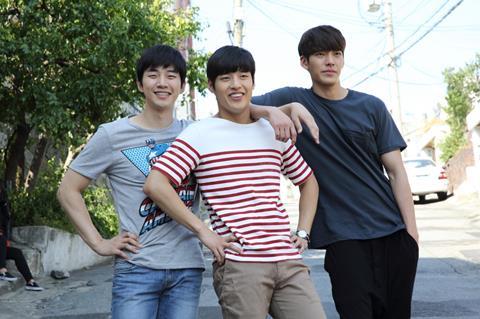 Originally established in 2013 as NEW's international business and ancillary rights division, Contents Panda will debut its sales arm at next month's European Film Market (EFM).
Woody Kim, CEO of NEW, told ScreenDaily: "We started Contents Panda because we felt a need to prepare for future market potential in distribution. The company started in IPTV and VOD and is now launching into international sales.
"It will start by handling NEW contents, but we plan to expand to take on diverse films from other companies as well using our sales network and know-how."
Last October, NEW received investment of $53m from China's Huace Film & TV and recently saw a successful IPO.
Contents Panda will be handling all of NEW's films from this year onwards. Sales agent Finecut will continue to handle previously announced titles such as Ha Jung-woo's much-anticipated Chronicle Of A Blood Merchant.
The international sales division is headed up by Danny Lee, senior manager of international business, who previously led the sales team at United Pictures, handling titles such as Cold Eyes and Confession.
Line-up
Contents Panda's EFM slate includes Twenty (working title), directed by Lee Byeong-heon, whose credits include Cheer Up Mr. Lee as director and films such as Sunny and Tazza - The Hidden Card as screenwriter.
The film stars popular young actors Kim Woo-bin from Friend: The Great Legacy and TV drama The Heirs; Lee Jun-ho from Memories Of The Sword and Cold Eyes; and Kang Ha-neul from Mourning Grave and TV's Incomplete Life.
The humourous story features the three young men in their struggles with life and love straight out of high school. Currently in post-production, Twenty is due for a March release locally.
Also in post, the company has Kim Hak-soon's Battle Of Yeon-Pyeong (working title), based on an actual conflict between North and South Korea at sea.
Due out in June, the film stars Kim Mu-yeol (War Of The Arrows), Jin Goo (Roaring Currents) and Lee Hyun-woo (Secretly Greatly).
Contents Panda is also handling Roaring Currents: The Road Of The Admiral, a documentary by Kim Han-min, director of the hit film Roaring Currents.
He and his crew have reunited to shoot a documentary going into the background and preparations that admiral Yi Sun-sin went through in 1597 and how his planning won him battles such as the one featured in Roaring Currents.
"The company is also handling animation Master And Man - an 11-part series of shorts produced by The King Of Pigs director Yeon Sang-ho,"
The slate also includes Granny's Got Talent, starring veteran actress Kim Soo-mi as an ex-convict whose foul mouth lands her on a TV competition for cursing fellow contestants out.