Award-winning filmmaker Jasmila Zbanic hopes to see tax breaks introduced to encourage film production in the country.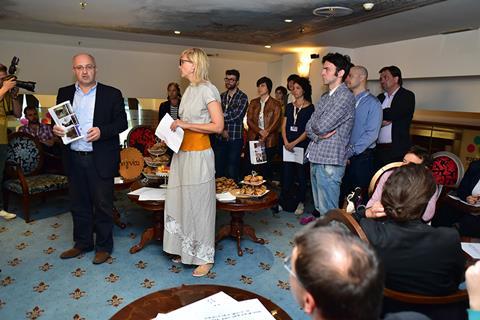 At the Sarajevo Film Festival today (Aug 21), the Directors Guild of Bosnia and Herzegovina is to showcase more than a dozen projects in development and discuss the future of the region's film industry with politicians.
The projects include new features from Oscar-winner Danis Tanovic (No Man's Land), Palme d'Or winner Emir Kusturica (Underground) and Berlinale Golden Bear winner Jasmila Zbanic (Grbavica).
Sarajevo-born Zbanic will host today's event with Tanovic and told ScreenDaily they hope to hear plans for the introduction of tax breaks for filmmaking in Bosnia.
"We are trying to persuade the government to return tax to people who are shooting here [in Bosnia] and invest in film," she said.
"It is something Croatia a few years ago, generating incredible income, and something that Serbia did a few days ago.
"We are hoping to have a state politician attend to say that Bosnia will do is as well."
Zbanic, whose most recent films include Love Island and For Those Who Can Tell No Tales, added: "The government should understand that film is a very important industry in many countries and it could be here.
"We are presenting the potential here [in Sarajevo] for 15 films, all co-productions that will bring money into the country and create new jobs. So we are slowly starting to put into their heads that it's important to support film.
"If you receive support of €300,000, for example, from your country, you will bring more than double that to the region through co-production. It's not only culturally valuable. It's an investment."