US actor/director to curate the Katrin Cartlidge Foundation award and present new feature Tigers alongside director Danis Tanović.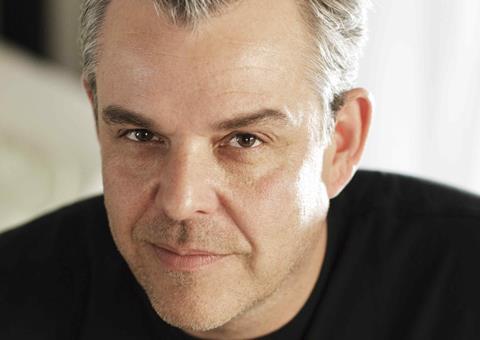 Danny Huston has been named the curator for the Sarajevo Film Festival's Katrin Cartlidge Foundation and will present this years award.
The actor and director, currently in post production on The Last Photograph, will present the Foundation's annual bursary to "a new voice in cinema" on Aug 21 in Sarajevo.
Previous curators include Charlotte Rampling, Emily Watson, Jeremy Irons, Danny Glover and Stellan Skarsgard, directors Mike Leigh, Ken Loach, Simon McBurney and Danis Tanović, as well as John Lyons, Annie Nocenti and photographer Juergen Teller.
Huston will also present Danis Tanović's Tigers, with the Director and Producers. The film will be screened within the Open Air Programme at the festival's largest venue.
His other recent work in front of the camera includes Marc Forster's "All I See Is You", "Monster", directed by Bernard Rose, "Pressure", directed by Ron Scalpello; and Tim Burton's "Big Eyes". Huston got his start directing "Mr. North" and gave a breakthrough acting performance in the independent film "Ivansxtc" for which he was nominated for Best Male Performance at the 2000 Independent Spirit Awards.
Since then his film acting work has included: "Libertador", "The Congress", "Hitchcock", "Wrath of the Titans", "The Aviator", "The Constant Gardener", "Children of Men", "Marie Antoinette", "Two Jacks", "Boxing Day", "Robin Hood", "The Proposition", "Birth", "X-Men Origins: Wolverine", "30 Days of Night", "The Kingdom", and many more.
Huston was nominated for a Golden Globe in 2013 for Best Performance by an Actor in a Supporting Role in a Series for his role in "Magic City" (STARZ). His other television acting work includes the hit television series "Masters Of Sex" (Showtime), the recurring role of Massimo Dolcefino in "American Horror Story" (FX), and performances in "You Don't Know Jack" (HBO) and "John Adams" (HBO/Playtone).