Sarajevo's Avant Premieres section broadens scope and includes workshop on audience development and innovation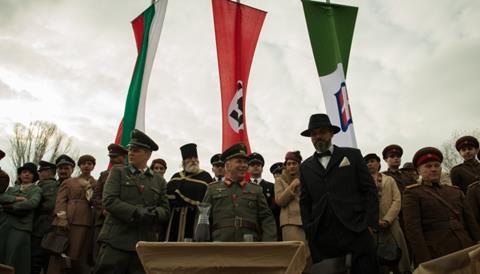 Launched two years ago, Sarajevo Film Festival's Avant Premieres is a section that connects the festival's film programme and industry section.
Presenting upcoming releases of local films, it includes public screenings of potenital box office hits, and industry screenings of trailers for new films for distributors and exhibitors.
This year, the section will introduce the Audience Development & Innovation Lab (Aug 18-19) for regional exhibitors, organized in collaboration with Europa Cinemas.
The workshop will focus on programming, marketing, audience development and social media, and will be led by Duncan Carson, marketing, communications and events manager at the UK-based Independent Cinema Office (ICO).
The goal is to strengthen the network of regional cinemas and to provide a platform where they can share strengths, weaknesses and examples of best practices.
Public screenings
The public screenings of Avant Premieres include three new films, and a presentation of two episodes of a new Croatian TV series, which links to the CineLink Drama industry section.
Liberation Of Skopje, the directing debut of actor Rade Šerbedžija, co-directed with his son Danilo Šerbedžija (Seventy Two Days), is a Second World War epic based on a stage play by Dušan Jovanović, a benchmark of Yugoslav drama theatre.
Starring Šerbedžija, Finnish actor Mikko Nousiainen, and regional star Nebojša Glogovac, the film is a co-production between Macedonia's Kino Oko and Partysans Film, Finland's Art Films Productions, Croatia's MP Films Production and Lijeni Film, and UK's Film & Music Entertaintment.
It received its world premiere at the Pula Film Festival and Belgrade-based distributor MCF will present it to regional distributors and exhibitors.
Train Driver's Diary is a tragic comedy about train drivers who inadvertently kill suicidees (between 20 and 30 people over the course of their careers).
Written and directed by Serbia's Miloš Radović (Falling In The Paradise), and both starring and produced by one of the region's biggest stars, Lazar Ristovski, the film had its world premiere at the Moscow Film Festival.
It is a co-production of Serbia's Zillion Film and Croatia's Interfilm, which recently collaborated on Zrinko Ogresta's Berlinale Panorama title On The Other Side. It will be presented by Serbian distributor Art Vista.
ZG80 is a an action comedy about one of the greatest rivalries in football history - between Dinamo Zagreb's fans Bad Blue Boys and Red Star Belgrade's Delije, set just before the breakout of war in Yugoslavia.
Shot in Belgrade and Zagreb and directed by first-timer Igor Šeregi, it features regional stars Rene Bitorajac, Marko Janketić, Nikola Rakočević, and Miloš Timotijević.
It was produced by Croatia's Kinoteka, and will be presented in Sarajevo by Zagreb distributor 2i Film, which will release it on Sept 1.
TV screening
Avant Premieres will screen the first two episodes of TV series The Paper, directed by Croatia's Dalibor Matanić, who won the Cannes Un Certain Regard Jury Prize last year for The High Sun.
It is a story of corruption and organized crime set in the circles of Croatian media industry, produced by Drugi Plan and Croatian national broadcaster HRT.
Furthermore, regional distributors and three production companies with films without distributors will screen trailers of their upcoming films to other distributors and exhibitors. See the list below.
MCF Megacom Film (Serbia)
Bourek (Serbia-US-Cyprus-Greece), Dir. Vladan Nikolić
Production: AMP Filmworks, Surla Films
Requiem For Mrs. J. (Serbia-Bulgaria-Macedonia), Dir. Bojan Vuletić
Production: See Film Pro, Geopoly Film, Skopje Film Studio
Open Wound (Serbia-UK), Dir. Momir Milošević
Production: Cinnamon Production, TK Films
Humidity (Serbia-Netherlands-Greece), Dir. Nikola Ljuca
Production: Dart Film
2i Film (Croatia)
Don't Stare At My Plate (Croatia-Denmark), Dir. Hana Jušić
Production: Kinorama
Because Of You (Croatia), Dir. Anđela Jurkas
Production: B Produkcija, DOP Produkcija, Nexus, Ratio
The Trampoline (Croatia), Dir. Zrinka Katarina Matijević
Production: Interfilm
All The Best (Croatia), Dir. Snježana Tribuson
Production: Kinorama
Art Vista (Serbia)
Afterparty (Serbia), Dir. Luka Bursać
Production: Ljuti Bicikl, Mashina&Zec
Blitz Film & Video (Croatia)
The Constitution (Croatia-Czech Republic-Macedonia-Slovenia-UK), Dir. Rajko Grlić
Production: Interfilm
Goran (Croatia), Dir. Nevio Marasović
Production: Antitalent
Taramount (Serbia)
The Samurai In Autumn (Serbia), Dir. Danilo Bećković
Production: Gargantua films
Films presented by production companies
Home (Croatia), Dir. Dario Pleić
Production: Sekvenca, Filmski kolektiv
Nightlife (Slovenia-Macedonia-Bosnia and Herzegovina), Dir. Damjan Kozole
Production: Vertigo
Incarnation (Serbia), Dir. Filip Kovačević
Production: Void Pictures