As this year's European Film Market takes place online, Canadian sellers are revising their approach while still planning for a return to doing business face to face.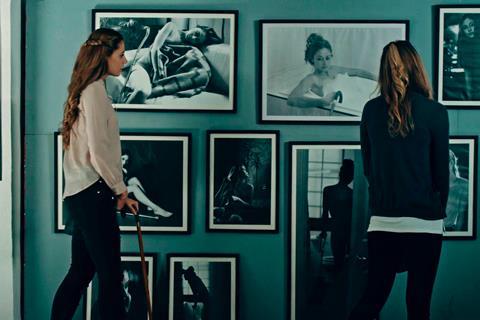 Like their counterparts from elsewhere in the world, Canadian sellers expected to be spending a chilly week in Berlin this month. Instead, thanks to the move online for the European Film Market (EFM), they are offering up new Canadian films digitally from their bases in Quebec, Ontario and British Columbia.
The sellers are taking a variety of approaches to the necessarily limited business opportunities offered by a virtual EFM. Several were talking to buyers — and even closing a few deals — well before the market kicked off. Others, though, have been planning to concentrate their efforts on the official EFM window of February 10-17.
"We are approaching the EFM as if it were a physical market; our goal is to be 100% focused on [the market] during the week of February 10," says Jean-Christophe J Lamontagne, president and co-founder of Montreal-based H264, whose latest French-language dramas are Very Nice Day (Très Belle Journée) from Patrice Laliberté, and Philippe Grégoire's The Noise Of Engines (Le Bruit Des Moteurs), which premiered last September as part of San Sebastian Film Festival's official selection.
This approach will help H264, originally a distributor and aggregator of short films that has expanded into feat­ure distribution and sales relatively recently, "get recognised and get our name out there," hopes Lamontagne. "We're quite new so it's very important for us to be present and for people to notice our company."
Most sellers will be concentrating on completed films for the EFM, but Montreal's Attraction Distribution will be 'pre-launching' CGI ani­mation Katak, The Brave Beluga, set to be finished later this year, while also selling family drama and recent Quebec theatrical success The Time Thief (L'Arracheuse De Temps).
"Pre-sales have been much harder during the pandemic and will continue to be so," says Attraction president Xiaojuan Zhou. "There's an accumulation of movies that deserve to be theatrically released. But if a film is really extraordinary, it can still attract some attention."
Experienced Canadian agents expect that buyers for streaming outlets will continue to be more active than their theatrical counterparts, though they concede that doing business with the big global streamers is a challenge for any independent seller. "It's still very hard to nail down a deal for an independent movie with a global streamer," Zhou confirms.
Theatrical buyers, meanwhile, "are still looking at what's out there", says Anick Poirier, co-president of WaZabi Films. "Are they buying? That's a whole other question. If they are buying, [a film] needs to be something out of the ordinary that they really must have. But there's a little more activity than there was, so we're keeping all the lines of communication open."
WaZabi, another Montreal-based sales operation, is hoping to tempt buyers with its French-language projects Confessions Of A Hitman, a thriller from Luc Picard, and Goodbye Happiness (Au Revoir Le Bonheur), the new comedy drama from Starbuck writer/director Ken Scott.
An evolving market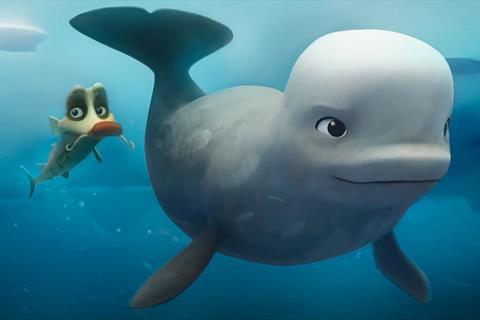 The contraction of theatrical markets around the world has made dramas a tougher sell. "Arthouse is challenged because it's very cinema-driven," says Poirier, "and then cinemas are festival-driven and fest­ivals have reduced their selections because a lot of them are not at full audience capacity. So dramas are suffering."
The Covid-19 pandemic has also influenced tastes in other areas, according to some sellers. "During the pandemic, anything that was more lighthearted and had some humour to it was working," reports Michaelangelo Masangkay,
general manager of Toronto-based genre-­focused distributor and international seller Raven Banner Entertainment. Now, says Masangkay — whose new (non-­Canadian) titles for EFM include sci-fi creature feature Desert Shadows and horror thriller Alone With You — "there is an interest in the darker type of genre films again."
In the wake of the pandemic, the worldwide theatrical business will have to evolve, suggest a number of Canadian sales executives who have only just seen cinemas in their own country reopening after a pre-Christmas shutdown caused by a local Omicron surge.
The theatrical business has been "changed dramatically," argues Brian Sweet, president of global sales at British Columbia's APL Film, whose EFM slate is led by romantic comedy Beginner's Luck, period horror thriller The Family, drama Skin and western Bordello.
"But that change was already coming," Sweet continues. "The pandemic just hastened it. Now it's going to be more challenging for an independent distributor that picks up a Sundance or Toronto title. But independent has always been good at manoeuvring through the marketplace and finding ways to get people in seats."
In the medium- and long-term, Lamontagne sees hybrid distri­bution companies like his H264 finding new ways to make films financially viable. "It's going to be more and more difficult for independent films to stay in theatres for as long as possible to reach audiences," he predicts. "But we believe there's a great opportunity in VoD for independent cinema, and that's also going to help with theatrical."
The pandemic, Lamontagne believes, "has broken the idea that you release a film in festivals, then in theatres, then three months later on VoD, then to television". In the future, he says, "we're just going to be much more creative in how we generate momentum with the the­atre release and the VoD. Every project will require some sort of strategy aligned with that specific film."
Perhaps a more immediate concern for Canadian sellers, however, is when the traditional round of film markets and festivals might return as live, in-person events, with all the hustle, partying and glamour that sellers and buyers were used to before the pandemic.
Most Canadian sales agents had been expecting a return to something like normal at last autumn's American Film Market. While that event was forced to go virtual for a second year running, a few sellers attended other international events that did go ahead as planned, such as September's San Sebastian and October's Mipcom TV market.
At the latter, reports Attraction's Zhou, buyers and sellers "were very happy to find each other on the beach in the sun. Most of the meetings were held outdoors and we felt safe."
Currently, some Canadians say they are hoping to be able to travel to the MipTV convention in Cannes this April. Most, though, see May's Cannes Film Festival as their first significant international business trip since the 2020 Berlinale.
"We want to, we need to, we will go to Cannes," insists WaZabi's Poirier. "People are willing to get out there because they need to — it's part of our business and of our DNA."
If Cannes does finally see the global film industry reconvening, it could mark the start of an especially active time for the industry, maintains Raven Banner's Masangkay. Virtual markets, he says, "are not the reason anyone got into this business. Part of the business is travell­ing and meeting and being part of the culture and the community. Seeing each other at every market creates tight bonds between buyers and sellers — and between buyers and buyers and sellers and sellers. The last two years have really tested those bonds.
"When [in-person business] comes back, I'm sure it'll be the Roaring Twenties — just the roaring 2020s instead of the roaring 1920s."

Comprised of some 200 professionals passionate about Canadian content, we work to finance, develop, and promote the Canadian audiovisual industry of today and tomorrow.