The diverse filmmaking talent from Canada will be in the spotlight at Cannes like never before, part of a concerted push by Telefilm Canada to give greater international exposure to the country's award-winning Black and Indigenous filmmakers.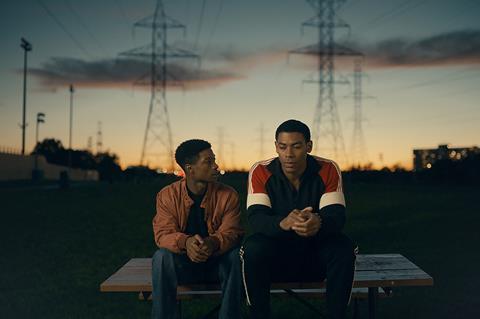 At Cannes Film Festival, Telefilm Canada's on­­going push for diversity and inclusion in the Canadian film and TV industry will be in evidence on more than one front.
The first-time presence at the festival of Canada's Black Screen Office (BSO) and Indigenous Screen Office (ISO) will give those two organisations, both backed in part by Telefilm, a chance to introduce themselves to the wider film world. And the participation of two up-and-coming Canadian filmmakers — Nyla Innuksuk and Tamar Bird — in the Marché du Film's impACT Lab, a co-production workshop series in which Telefilm is one of the international partners, should help push the country's diverse talent further into the global spotlight.
"Strategic partnerships such as this are crucial in ensuring all Canada's filmmakers get the exposure they need on an international scale," says Cathy Wong, Telefilm Canada's vice president of equity, diversity, inclusion and official languages. "By working together with key organisations like the BSO and ISO, we're able to work towards reducing barriers to access that creators may experience and provide opportunities to advance their films."
The BSO — launched at the end of 2020 with the aims of freeing Canada's screen industries from anti-Black racism and empowering Black Canadians working in the sector — is bringing a delegation of six filmmakers to Cannes under its Black Creators Festival Initiative. The organisation is also looking to make connections with Black filmmakers from the US and the growing industries in African nations such as Nigeria, Senegal and South Africa.
Damon D'Oliveira, a BSO founder and producer of writer/director Clement Virgo's upcoming drama Brother, is included in the filmmaker delegation, and acts as its chef de mission.
International exposure
BSO executive director and founder Joan Jenkinson explains that gaining access to the global market is important for the filmmakers the office supports. Cannes, she says, is "a great opportunity for Black content creators, who have so many barriers to getting content made and seen, to get international exposure, as individuals but also for their projects".
Formed in the wake of the Black Lives Matter protests of 2020, BSO was "born out of the pandemic", says Jenkinson, "in response to what we consider one of the biggest civil-rights movements of our lifetime."
The organisation's ultimate goal, she says, "is to help Black creatives and producers thrive in the business and be able to share their stories globally". But the challenge, she adds, is that Canada lags behind other countries when it comes to filmmaking by people of colour, partly because Black people make up only 3.5% of the total population (with more than half of them born outside Canada's borders), compared to 14% in the US.
"The make-up of the country makes a big difference to whether you have a critical mass or not and whether you have enough of a foundation to support the market. The Americans have a big head-start on Canada in terms of getting Black content made. Similarly in the UK — you can see when you look on screen [in the UK] that there's so much more representation."
Growing momentum
The ISO was established in 2017 to foster and support "narrative sovereignty" for screen content creators from Canada's First Nations, Inuit and Métis communities. The office supports creators with two funding streams — backed by $10m (c$13m) a year from the Department of Canadian Heritage — and already works closely with counterparts such as the Indigenous unit of Screen Australia and the International Sámi Film Institute serving filmmakers in Northern Europe.
Now, explains co-executive director Kerry Swanson, the ISO wants to help its filmmakers tap into the global market. "We're working closely with Telefilm Canada to develop our own international market development strategy," Swanson says. "We want to see Indigenous storytellers getting opportunities to make their stories at larger budgets and to sell their work internationally."
The ISO is bringing a delegation of seven filmmakers with projects in development to Cannes, where it will also be supporting impACT Lab participant Innuksuk and producer/director Jennifer Wickham, whose project Yintah is being presented during the Marché's Docs-in-Progress showcase.
Swanson reports that after decades of slow growth, Indigenous filmmaking in Canada has picked up momentum over the past five years. "It feels like things are starting to change," she says. "We're starting to see what story­tellers can do when they're adequately funded and resourced. We're seeing Indigenous filmmakers winning national awards and breaking box-office records."
Because creators have been able to gain experience on smaller projects, Swanson adds, "We now have a real cohort of senior and mid-level artists who are ready for those larger budget productions and ready for the opportunities that are becoming available."
The next step, she suggests, will be to get more recognition in the rest of the world. "There can still be a very backward-­looking idea of Indigenous people from Canada, and perhaps there isn't as much awareness of how exciting and contemporary the work is," she says. At the same time, "a lot of people are starting to understand the colonial context here and elsewhere and to be really interested in the work that's coming out of Canada."
The two young filmmakers picked by Telefilm to take part in the Cannes impACT Lab (along with talents selected by the British Film Institute, German Films and the Norwegian Film Institute) embody the potential of Canada's Black and Indigenous filmmaking communities. Producer/writer Bird, whose most recent award-winner was two-part short film Marathon/Black Bodies, is hoping to use her Cannes visit to connect with producers and agents, particularly from the UK. With her writing partner and director Kelly Fyffe-Marshall being UK-born, says Bird, "there's just a lot of her UK culture and vibe that we love spinning into our work".
The films made by Bird and Fyffe-Marshall — among them shorts Haven, which screened in the 2018 Diversity in Cannes showcase, and Omi, now being developed as a feature with 20th Century Digital — "always deal with social issues", Bird says, "because that's what we're faced with every day as Black women."
When Morning Comes, the team's first feature, is in the final stages of post-production. The coming-of-age story follows a teenage boy about to leave Jamaica to live with his grandmother in Canada. Even though the film "is a love letter to Jamaica", says its producer, "it's also dealing with poverty and what colonialism looked like at the time."
Bird is trying to foster other Canadian talents under the banner of Sunflower Studios, a female-run Toronto production company she founded with Fyffe-Marshall and others. While interacting with filmmakers from different countries might be valuable, she suggests, building up Canada's Black film industry is essential. Currently, Bird adds, "we don't really have a voice. Before we look at anywhere else we need to figure out what we look like, what our identity is, what do we bring to the culture of cinema."
Community representation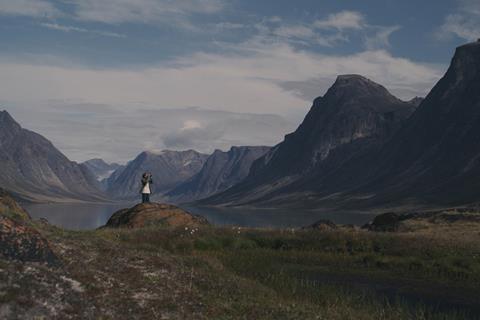 Writer/director Innuksuk, originally from Canada's mostly Indigenous Arctic territory of Nunavut, arrives in Cannes two months after the SXSW premiere of her debut feature Slash/Back, which was presented in development at the 2019 Cannes Marché Frontières co-production market and networking platform and is being sold internationally by Sierra/Affinity.
At Cannes, Innuksuk, whose Mixtape VR company is based in Toronto, is looking forward to receiving feedback about the experiences of "other filmmakers in a similar position to me". While Indigenous cultures vary around the world, she acknowledges, "there are a lot of similarities, so it's interesting to see how our communities have struggled and the importance of storytelling in healing some of those traumas".
While Slash/Back focuses on a group of girls from a tiny Arctic hamlet who must fend off an alien invasion, Innuksuk's second feature, currently at script stage and seeking distribution with the working title In The Heart Of The South, will be more mature. "Still within the horror genre," she says, "but I like to think of it as more of an adult movie."
As such, the new project will perhaps reflect the state, in Canada and elsewhere, of Indigenous filmmaking, which has recently been boosted by the success of work such as Reservation Dogs, the Native American-­created US cable series that has Indigenous Canadian actress Kawennáhere Devery Jacobs among its stars.
"In the last few years there's been a global shift in the way we think about race and representation on screen," Innuksuk notes. "Before, these were conversations we were just having among ourselves. Now other people are starting to recognise that it's important to have stories be told from within these communities.
"Before, we had to ask people to believe it could happen, even though it hadn't really happened yet. Now we can point to Reservation Dogs and say, 'There's no excuse.'"

Comprised of some 200 professionals passionate about Canadian content, we work to finance, develop, and promote the Canadian audiovisual industry of today and tomorrow.
View full Profile