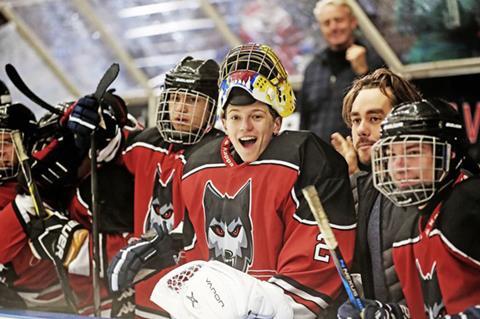 Check out the first trailer for coming-of-age bullying drama The Pack, which LevelK is selling at this year's Cannes virtual market.
It revolves around David, a talented 16-year-old-goalie freshly diagnosed with diabetes who joins a new ice-hockey team, the Wolves, where he becomes the outsider, bracing the avalanche of bullying that gradually gains speed.
A Czech Republic, Slovakia and Latvia production, The Pack is the fiction feature debut of Czech director Tomáš Polenský, and written by Irena Kocí. Tomáš Mrvík and Tomáš Dalecký star.
It is produced by 8Heads Productions and co-produced by Latvian company Ego Media, Moss & Roy, Sleepwalker, MagicLab, BBrental.eu and IS produkce. Czech Film Fund, National Film Centre of Latvia, Zlínsky kraj and Creative Europe MEDIA supported the project. The release is planned for Winter 2020.