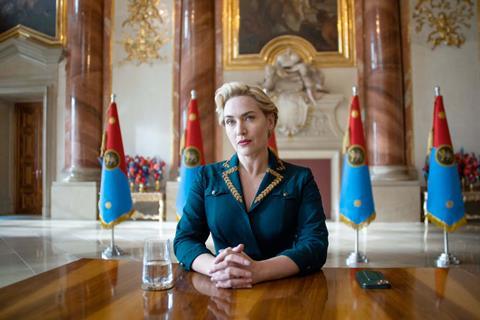 An enhanced incentive system, the construction of film and TV studio facilities and the promise of relatively inexpensive production costs are leading Austrian ambitions to attract international film and high-end TV shoots.
Austria introduced FISA+, targeted at international service productions for TV and streaming, at the beginning of 2023. It is an incentive programme from the Federal Ministry of Labor and Economy (BMAW) and is administered by Austria Wirtschaftsservice GmbH.
BMAW's Sylvia Vana says 32 applications have been approved through August 2023, exceeding the number of funded projects in 2022. "The approval rebate amounts to over €26m [$28.2m], with a production volume of over €261m [$283m]," notes Vana.
HBO's drama The Regime (formerly known as The Palace) starring Kate Winslet, and David Schalko's six-part miniseries Kafka with Swiss actor Joel Basman have been among the first projects to dip into the programme. Kafka is a high-budget collaboration between Austria's ORF and Germany's ARD, produced by Schalko's Vienna-based Superfilm.
Amazon has also accessed FISA+ to fuel its first Austrian horror series, Followers, produced by Constanze Schumann's Vienna-­based Rundfilm, and the eight-part horror comedy series Mandy Und Die Mächte Des Bösen, produced by Germany's Caligari Film.
Other projects with a total production volume of more than €270m ($294m) and planned expenditure in Austria of more than €90m ($98m) are in the pipeline.
FISA+ offers productions a cash rebate of up to 35% of eligible Austrian spend. It can be combined with Austria's regional incentives but not with the newly enhanced ÖFI+ framework (except for the so-called excellence bonus). ÖFI+ is aimed at the local industry and supports cinema and national Austrian productions and Austrian majority or minority co-productions.
The full 35% available via FISA+ can be accessed through the 'green bonus' for productions that adhere to particular environmental regulations (Austria was the first incentive scheme in the world to introduce it) and the 'gender gap bonus', which sees a bump for productions that employ women as heads of department.
Infrastructure upgrade
The appeal of FISA+ means demand is growing and new facilities are being built to accommodate incoming productions, with the aim to make Austria competitive with countries such as the Czech Republic and Hungary. The construction of the €10m ($10.8m) HQ7 Studios in the Port of Vienna is expected to be completed by spring 2024.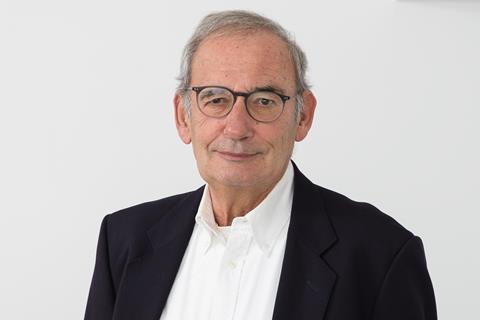 "Now we have studios, it's going to be a gamechanger for us, especially when coupled with FISA+," says Arie Bohrer, film commissioner at FILM in AUSTRIA, the first and central contact for filming in Austria.
The HQ7 Studios will consist of two fully soundproofed stages, with an area of 2,000m² and 1,000m² respectively. There are plans to build another between 2,000m² and 2,500m², while a third phase of construction may see space available for outside sets at the studio lot. HQ7 will have more than 2,000m² available as ancillary office and workshop space.
"The combination of incentives, studios and our well-trained crews will bring Austria back into the spotlight for the international industry," says HQ7 Studios managing director Anu Shanker.
Producer Alexander Dumreicher-­Ivanceanu, chairman of trade association Film & Music Austria, agrees the changes to FISA+ and ÖFI+ are a positive for Austria and Europe alike. "I am proud and happy the incentives feature climate-friendly projects through the green bonus and projects driven by women directors through the gender gap bonus," he says.
As a film producer with Vienna-­based Amour Fou, which he co-founded in 1995 with Bady Minck, Dumreicher-Ivanceanu regards the changes as an opportunity to develop and realise many more projects in Austria. Shooting starts in mid-September on Evi Romen's feature Happyland (working title), produced by Amour Fou and has received support from ÖFI+.
Next up will be Norbert Lechner's family film The Secret Floor, which will film in Austria. The shoot is scheduled for May and June 2024, and is a co-production between Lechner's Kevin Lee Film Production in Germany, Amour Fou Vienna and sister company Amour Fou Luxembourg.
To help facilitate production activity, FILM in AUSTRIA is creating an online platform for producers over the coming months to promote transparent networking and to act as a portal to host conversations between funders and the producers. Dumreicher-Ivanceanu is optimistic for the future. "The Austrian incentives now put Austria firmly on the road to the future."

FILM in AUSTRIA is the Austria-wide Film Commission. They are the first and central point of contact for monitoring and supporting international film, TV and streaming projects and potential applicants for funding.
View full Profile