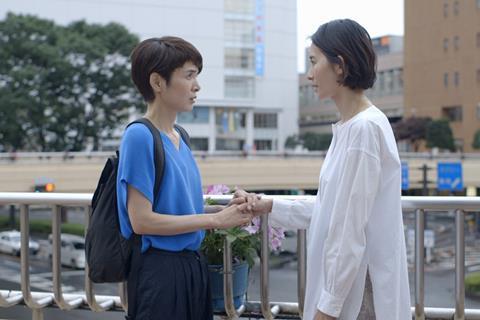 The Japanese film industry is enjoying a significant presence at the 71st Berlinale. The festival is showcasing multiple films from up-and-coming directors including two titles in official selection alongside recent Japanese films, and match­making events set to connect rights holders in the country with curators and buyers throughout the world.
The two features are the world premiere of Ryusuke Hamaguchi's Wheel Of Fortune And Fantasy, which is screening in Competition (M-Appeal handles world sales), and Yujiro Harumoto's Busan prize-winner A Balance, which has been selected for Panorama, and is being sold by Toei.
Hamaguchi's earlier films, such as Happy Hour and Asako I & II, have impressed at festivals including Locarno and Cannes. In fact, Hamaguchi credits a festival encounter with inspiring his latest film. "While at Cannes, I had the chance to interview Mary Stephen, who edited many of Éric Rohmer's films," he explains. "We talked about the importance of short films within his body of work, especially Rendezvous In Paris [a collection of three thematically connected shorts forming the feature-length film]."
The meeting inspired Hamaguchi to create his own take on Rendezvous In Paris, with three shorts set in modern Japan. The theme of Wheel Of Fortune And Fantasy is, well, fortune and fantasy.
"The power of coincidence was a big part of Rohmer's work, and I'm really interested in it as well," says Hamaguchi. "I don't think there's anyone who hasn't experienced a coincidence in their lives."
Though each short could be viewed independently, Hamaguchi has constructed them to be enjoyed as a single work. "The film builds up a rhythm," he explains. "It starts with the most plausible coincidence, slowly building up the audience's tolerance for more outlandish ones."
The final episode features an encounter only possible in a world without telecommunications. To pull it off, Hamaguchi has invented a scenario in which a computer virus has rendered the internet unusable. Outlandish, perhaps, but a far more pleasant virus than the one with which the world is now grappling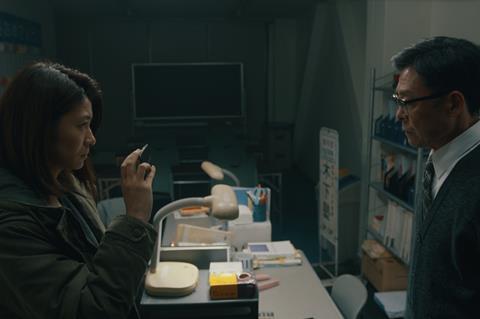 Harumoto's A Balance is a taut drama about a documentary filmmaker whose personal life begins to mirror the scandal she is covering in her latest film. The filmmaker says he was compelled by an incident in 2014 in which aggrieved netizens inadvertently cyber-bullied a man with the same name as their actual target.
"I was so fascinated by the notion these people, who had nothing to do with the incident in question, thought it was up to them to dispense 'justice'," says Harumoto.
The result is a take on the relationship between victims and victimisers — and how the media twists the stories of both to suit its own purposes. The film's jaundiced take on the media was inspired by our era of "fake news", says Harumoto. "In the world we live in, history and information are all created from someone's subjective perspective. But we've been trained to think of history and news as being 'true', and have forgotten the importance of questioning those sources. At the same time, I seriously question how much value some journalists put on preserving the truth."
Still, says Harumoto, a camera can be "a trustworthy weapon for shedding light on the truth" in the right hands. Whether the film's protagonist ultimately uses her camera for good or ill, says the director, is for the audience to decide.
"I believe the film allows you to experience complicated psychological depictions and social perspectives that are quite different from previous Japanese films," Harumoto says.
Berlin connection
Both films represent a passing of the torch to the next generation of Japanese filmmakers, believes Katsura Toda, senior specialist for arts and culture at Japan's Agency for Cultural Affairs. "The Berlinale has been an important festival for many Japanese directors, and we are delighted to see that continue going forward," she says.
Among Europe's many prestigious festivals, Japan has had a rich relationship with Berlin, the festival having selected many Japanese films, including classics, Toda points out.
The Berlinale's varied sections have long hosted a range of Japanese filmmakers, from veterans including Yoji Yamada and Hayao Miyazaki to independent voices such as Sabu, Sion Sono, Yuya Ishii and Naoko Ogigami.
"For example, Berlin recognised Naoko Ogigami, whose debut film Yoshino's Barber Shop screened at the festival in 2004, quite early on in her career, which helped her break out both internationally and back in Japan," says Toda. More recently, the festival helped launch the careers of directors including Yoko Yamanaka, whose Amiko screened in Berlin in 2018.
In addition, says Toda, because the Berlinale takes place in a major European metropolis, there are plenty of filmgoers from the general public taking in the films alongside the industry professionals.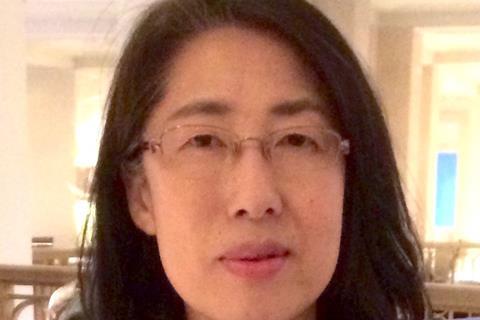 "It's a great venue for Japanese filmmakers to have their films seen by a large number of people, and to make contact with professionals and film fans alike," says Toda. "Especially for younger filmmakers, it's a great place to expand their networks."
Helping forge those connections is the Agency for Cultural Affairs' Japan booth, a yearly fixture at the European Film Market since 2005. The booth provides the latest information on the Japanese film industry and financial support available for international co-productions with Japanese producers. And, adds Toda, "unlike other festivals, the market and festival aren't separate, so our booth becomes an important space for networking."
Of course, in-person networking is a no-go this year. Enter the Agency's new endeavour, Japanese Film Matchmaking 2021, a series of webinars and matchmaking meetings set to connect rights-holders with potential international curators and buyers. The online event centres around two webinars taking place on March 1 and 2, featuring top distributors and curators from Japan and around the world.
The focus at this year's event is repertory programmes and aims to present such films in an easily digestible package to inform and excite curators from around the world.
The first webinar, 'Retrospective Traveling Theaters', is taking place on Monday March 1, 12:00-12:45 (CET) and will see Tom Vick of the Smith­sonian Institute and Akira Tochigi of the Japan Association of Moving Image Archivists talk about how to effectively plan a tribute programme and the challenges of programming Japanese film.
The second webinar is called 'Classic Films Go Online' and will take place on Tuesday March 2, from 12:00-13:00 (CET). Markus Duffner of Locarno Pro, Taku Kato of Nikkatsu and Anette Dujisin of FILMIN Portugal will discuss whether a global online market can open new avenues for Japanese film.
"Japanese film history is so rich, and there are many great films that the wider world has not seen yet," says Toda.

In order to promote the arts and culture of Japan, the Agency for Cultural Affairs is dedicated to the promotion of media arts such as films, animation, and manga, by providing support to creative work including music, films, dance and other dramatic arts, fostering young and upcoming artists, reinforcing opportunities for children's arts and culture experiences, providing support to arts and culture activities in local communities, and hosting the Japan Media Arts Festival.