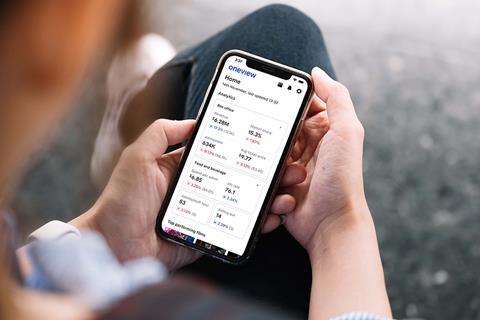 Meaningful and accurate data is key for international exhibitors looking to identify every edge available, optimising operations and attracting moviegoers into their cinemas. Many exhibitors already use data to run their theatres and those with larger circuits often have data warehouses, but this information tends to be purely transactional in nature and is neither realtime nor holistic.
Vista Group, the New Zealand-based cinema software and data analytics company, has developed an innovative new app called Oneview, which helps exhibitors to be efficient, effective and deliver outstanding entertainment experiences for audiences. "There is a big appetite for more data and in particular realtime data and data that is connected," says Stuart Dickinson, CEO of Vista Group. "Oneview brings together data that was previously locked in silos and provides the c-suite with up-to-the-minute insights to make informed decisions."
Previewed at CinemaCon in Las Vegas and CineEurope in Barcelona earlier this year, the application is being tested by a major exhibition chain ahead of commercial launch by the end of September.
Realtime data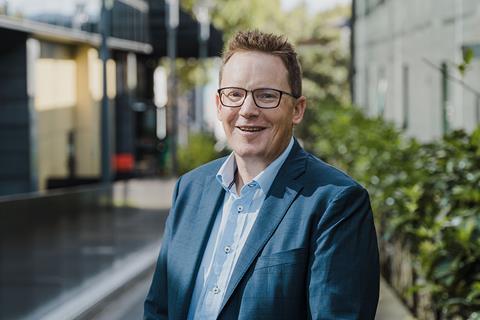 The Oneview app provides measurable and actionable insights for cinema leaders, detailing how the circuit or individual theatres are performing at any given time. CEOs will have access to comprehensive information in the palm of their hand, no longer having to piece together information across different sources or contacting individual venues directly.
Oneview provides curated, realtime data on a per movie and per theatre basis, compiling figures for box office, admissions and food and beverage performance, alongside smarter insights into their members, and more. "The data cascades up to a circuit-wide overview of key data, insights and alerts," says Dickinson. "It distils the datapoints generated everyday into what is most critical for cinema leaders to know, enabling them to focus on the things that truly matter in their business."
Oneview is powered by Vista Group's next generation cloud technology, the Horizon data warehouse, and interfaces data from Movio Cinema EQ, Vista Group's campaign management and data analytics solution — as well as box-office data from Numero.
"The advantage of having all of this consolidated in the cloud helps drive performance across an exhibitor's business," says Dickinson. "Executives can now see realtime snapshots of cinema or movie performance. They can compare data across various verticals over time across their organisation and they can react quickly to changing business conditions.
"Exhibitors want to drive more customers and patronage into their cinemas and at the same time optimise their operational costs," he continues. "Oneview surfaces all the information they need to generate maximum value, such as where and when labour costs can be deployed most efficiently."
The user-friendly app's home screen displays an overview of the performance of the films, audience and theatres, without the need to click or scroll. For more granular information about individual titles, users can access realtime data such as box-office revenue, admissions and advance ticket sales for all movies showing at the theatre, including upcoming releases.
Key performance indicators are included for each theatre within a circuit, again updated live, down to individual showtimes.
"This allows for monitoring of theatre performance to make informed decisions that maximise every cinema in the circuit," Dickinson explains. "If a movie is looking like it will be popular based on presales, there's the opportunity to make more screens available, buy in more food and beverage stock and hire more staff. But you can only do this efficiently if you are empowered with the right information.
"We also aggregate data about moviegoers including their engagement levels and profile information, to better understand, retain and grow an exhibitor's core audience," he adds.
A 'slate' button will list the upcoming titles with key details including scheduled release, distributor and running time. "All of this information can be shared with members of the exhibitor's team so they can solve challenges or capture opportunities," says Dickinson.
"With smarter insights, greater automation and more sophisticated campaigns, Oneview takes the guesswork out of operational efficiency and targeted marketing, empowering cinemas to enhance their connection with movie­goers, drive guest engagement, reduce overheads and increase attendance and spend."

Vista Group is a global leader in delivering software and data analytics solutions to the film industry.
View full Profile