EXCLUSIVE: Hong Kong-based Edko Films has sold Raman Hui's blockbuster hit Monster Hunt to a slew of international territories.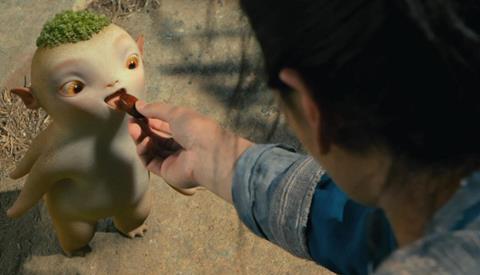 Deals include German-speaking Europe (Falcom Media), Italy (Minerva Pictures) and CIS and Baltics (Central Partnership).
The $40m CGI/live-action hybrid has also gone to Latin America (Alpha Filmes), Korea (Lumix Media), India and Philippines (Multivision Multimedia) and Indonesia (Encore Films).
Edko expects to close French-speaking Europe and Japan during the Toronto International Film Festival (TIFF).
Screen revealed yesterday that FilmRise has acquired North American rights to the family adventure, which it will release across all media in early 2016.
As of Sept 9, Monster Hunt had grossed $378.5m (RMB2.42bn) in China. The film is already by far the highest-grossing local movie ever in China, and is expected to overtake Furious 7 in the next week to become the highest-grossing movie overall.
A sequel is currently in development.
The film has already been released in some Asia Pacific territories including Singapore and Malaysia (Sony Pictures), Vietnam (Atrinaga), Australia & New Zealand (Magnum Films) and Thailand (IPA Asia Pacific).
Edko Films is also selling Johnnie To's Office, which will have its North American premiere at TIFF.