Crisis, crashes - and a new Bigas Luna film.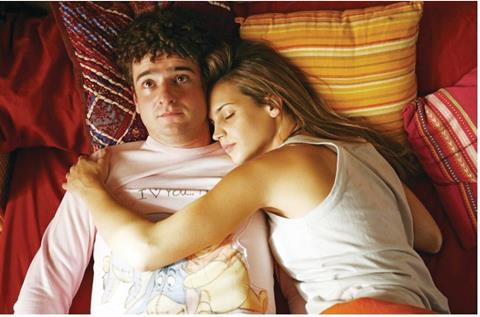 Latido Films is presenting Argentinian director Marcelo Pineyro's The Widows Of Thursdays, backed by Spain's Tornasol Films. The drama is about wealthy Buenos Aires residents whose lives are turned upside down by the economic crisis. Leonardo Sbaraglia, Juan Diego Botto and Ernesto Alterio star.

6 Sales has Suri Krishnamma's English-language thriller Locked In, starring Ben Barnes as an advertising executive whose life is transformed by a car crash.

The company's other project is Ian Power's Irish drama The Runway based on the true story of a South American pilot who crashed his plane in rural Ireland in 1983. Demian Bichir, James Cosmo and Kerry Condon star in the film, which is in post.

DeAPlaneta is bringing Pau Freixas' $6m comedy drama Heroes, about a busy executive looking back on his childhood. The film, now in post, is backed by Media Films and stars Alex Brendemuhl and Eva Santolaria. Also from DeAPlaneta is Borja Cobeaga's comedy Pagafantas, backed by Antena 3, hot on the heels of its $3m box-office release in Spain.

Spanish broadcaster TVE will also be presenting two projects, both set to shoot in 2010. Bigas Luna's DD Hollywood, starring Elsa Pataky - the second in a trilogy about women trying to improve their lives - and the western Blackthorn, directed by Alejandro Amenabar's co-writer Mateo Gil. It is set to star Sam Shepard as a farmer in Bolivia who wants to return to the US to die. Eduardo Noriega will co-star.