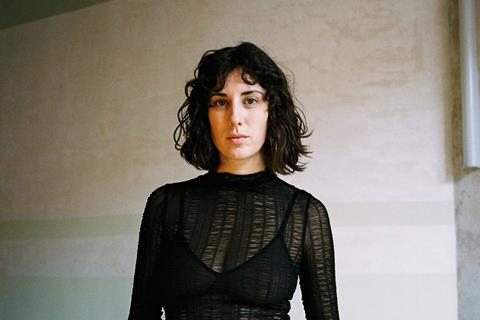 Rather than wait for a lucky knock at the door, Elena Martin took the leap on her own while studying audio­visual communication at university in Barcelona. She chose Julia Ist as her end-of-degree project, which ended up being her first feature as writer/director. Martin also starred in the film, about a Spanish student who travels to study in Berlin. It turned out to be the perfect calling card. She showed the film to Lastor Media while still shooting and the production outfit came on board. It premiered at Malaga Film Festival 2017, in the Zonazine section, where it won the best film and best director prizes.
"We were in the right place at the right time," says Martin of the Spanish production sector in 2017. "There was a lot of buzz about new talents and we managed to have a good run in cinemas."
Martin, who cites John Cassavetes and Ingmar Bergman among her sources of inspiration, is now in post on her second feature Creatura, co-written with Libertad's Clara Roquet. Produced by Lastor, Vilaüt Films, Avalon and Elastica Films, and distributed by Avalon, Creatura again stars Martin, this time with Clara Segura, Oriol Pla and Alex Brendemühl.
In 2020, Creatura was selected for San Sebastian Film Festival's creative lab Ikusmira Berriak at project stage. It is about the sexual awakening of a woman who starts to reconsider her past and her relationships. Claudia Dalmau and Mila Borras play younger versions of Martin's adult protagonist.
Acting work has been plentiful for Martin, with roles in Maria Ripoll's We Won't Kill Each Other With Guns and Alex Lora's Unicorns. She also works regularly as a writer/director on other people's projects, directing episodes of Leticia Dolera's Perfect Life (Vida Perfecta) for Movistar Plus+ and securing a writing credit on Veneno for Atres­player and HBO Max. Martin was also a contributing filmmaker to the omnibus series At Home, shot during the height of the pandemic, with others including Dolera, Carlos Marques-Marcet, Rodrigo Sorogoyen and Paula Ortiz.
Directing and starring in her own films is not easy, but Martin articulates the advantages. "I can work with the rest of the actors from within the scene, directing via action more than an intellectual argument."
Contact: Laura Gonzalez, Calabuch