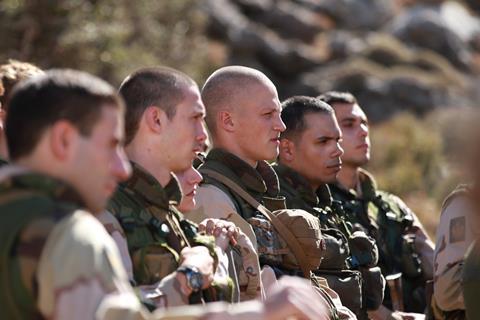 As part of our 2021-22 FYC Awards Screening programme, focused on the awards race, Screen is hosting an online screening of Netherlands entry Do Not Hesitate on December 7.
Tribeca premiere Do Not Hesitate is the second feature from Venezuela-born director Shariff Korver, after his 2014 debut The Intruder, which premiered at Toronto.
The story follows a Dutch military convoy working on a peacekeeping mission in the Middle East. The convoy is forced to split up when the main vehicle breaks down, leaving three young soldiers to guard the vehicle. They come across a young local boy who refuses to leave – but after a series of disastrous events, can they really trust him?
The film was written by Jolein Laarman and produced by Erik Glijnis, Leontine Petit and Emily Morgan for Lemming Film, with cinematography from Nadim Carlsen.
Watch the trailer below


SEE NL is the gateway to the latest information on Dutch films and film makers.