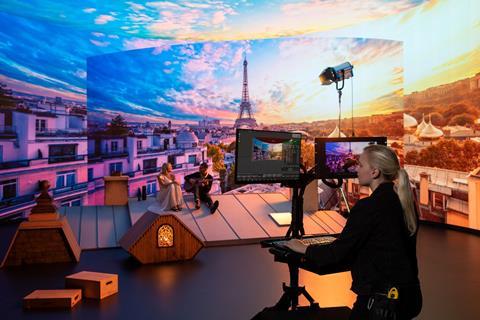 The Savannah College of Art and Design (SCAD) is aiming to attract the next generation of international and US filmmakers with the opening of an extended reality (XR) stage that gives its students hands-on experience of virtual filmmaking techniques.
Owned and operated by SCAD, the stage is part of a landmark 10.9-acre expansion project of Savannah Film Studios. SCAD also has a campus in Atlanta and a second XR stage is under construction at SCAD Atlanta and is scheduled to open in the autumn of 2022.
"SCAD is a leader in the filmmaking surge in Georgia," says Andra Reeve-Rabb, dean of the school of entertainment arts. "Because of SCAD's ideal locations in Atlanta and Savannah, students work on real sets long before graduation from major studio features to hit TV series and indie films.:
She says facilities such as the XR stage bolster SCAD's ability to create the next generation of creatives.
"We are always asking the question 'What's next? What will set our students on their path to success the moment they step on campus?'," explains Reeve-Rabb. "It's one of our superpowers, to always be cutting edge when answering that question, with a clear vision of preparing our students to step from classroom to professional sets. If our sound stages mirror what is industry standard, then that step is seamless for our students."
The XR stage at SCAD Savannah provides cutting-edge resources for students. It combines camera tracking and real-time rendering to create an immersive virtual environment, visible live on set and shot directly in camera. The stage has an LED wall screen display with a 1.5mm pixel pitch while the screen measures approximately 40 x 20 x17 feet.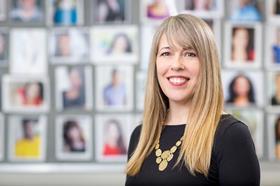 The XR technology can fundamentally change the way student filmmakers design, produce and share their stories. With real-time technologies such as software platforms disguise and Unreal Engine students can create worlds and any location. SCAD students from across the schools of entertainment arts and digital media are collaborating on projects set in fantastical locations, otherwise impossible to create on a film set.
Tamanda Kadewere, a senior majoring in performing arts from Malawi, says the use of the XR stage helps guide her in her performance while informing her of what is around her in real time.
"At SCAD I get to learn how to perform on a theatre stage, a multi-camera sound stage and now an XR stage," says Kadewere. "Learning to act on the SCAD XR stage enables me to transfer this experience to other sets that use the same technology resulting in an easier production process for both my fellow actors and crew."
For Sean Hussey, a junior from Connecticut, majoring in film and television, is thrilled to have the opportunity to work with such resources before even receiving his diploma. "There are very few productions in the professional industry that have access to this type of technology, let alone universities," says Hussey
Hussey has set his sights on working for Lucasfilm. " SCAD offers us a great advantage not only in the job market, but also as filmmakers. That type of experience cannot be matched currently at this stage of my career."
Students studying ame design, film and TV, production design, immersive reality and visual effects collaborate in classes mentored by industry professionals.
"We are excited to continue to engage with industry and provide our students and alumni opportunities to work with entertainment leaders with these new resources," says Reeve-Raab. "SCAD is looking forward to future opportunities for professional productions to use these resources - our students and our facilities."
SCAD offers more than 100 academic degree programs in more than 40 majors across its locations in Atlanta and Savannah, Georgia; Lacoste, France; and online via SCAD eLearning and SCADnow.


The Savannah College of Art and Design presents the annual SCAD Savannah Film Festival, celebrating cinematic creativity from both award-winning professionals and emerging student filmmakers. Each year, more than 63,000 people attend the eight-day festival, which hosts competition film screenings, special screenings, workshops, panels and lectures.