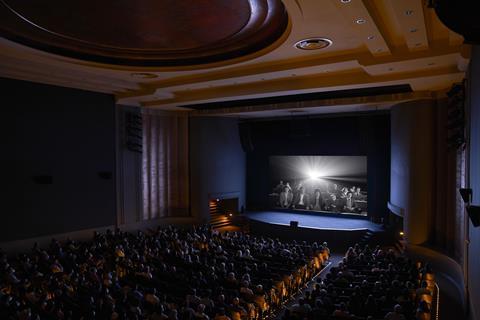 After shifting online last year due to the pandemic, Savannah College of Art and Design has returned with an in-person format for its annual SCAD Savannah Film Festival, running from October 23-30.
Now in its 24th year, the largest university-run film festival in the US features a packed eight-day programme, comprising work from professional and student filmmakers, and is attended by major industry guests. There will also be a virtual element to the event.
The festival opened on October 23 with Kenneth Branagh's autobiographical drama Belfast, who was honoured with SCAD's Lifetime Achievement in Acting and Directing award.
A total of 45 features, 15 documentaries and 97 shorts will screen across the week, closing on Saturday (October 30) with Reinaldo Marcus Green's King Richard, whose star Aunjanue Ellis will receive the Outstanding Achievement in Cinema award on the night.
Due to its autumn fixture, SCAD Savannah Film Festival has become a key stop on the awards festival circuit and has screened more than 120 Oscar-nominated films to date. This year's centrepiece gala on Wednesday (October 27) is Mike Mills' awards contender C'mon C'mon, with the writer/director in attendance to accept the festival's Auteur Award.
Other festival honourees include Adrian Brody, who will receive the Vanguard Award for Wes Anderson's The French Dispatch; Clifton Collins, Jr., who will be honoured with the Distinguished Performance Award for Jockey; and Maggie Gyllenhaal, who will be feted with the Rising Star Director Award for The Lost Daughter.
Further honours will go to Harry Gregson-Williams, who will receive the Lifetime Achievement in Composing Award for his body of work including The Last Duel; Phil Lord and Chris Miller, honoured with the Outstanding Achievement in Animation Award for The Mitchells vs. The Machines; Ruth Negga, feted with the Spotlight Award for her role in Passing; and Dylan Penn, who will be presented the Rising Star Award for her breakout performance Flag Day.
Many of the films screening across the festival's programme will be available to watch online.
Highlights of digital programme Liz Garbus-directed documentary Becoming Costeau, which won the Grierson Award for best documentary at the BFI London Film Festival; Jacques Audiard's Paris, 13th District, which played in Competition at Cannes; and William Mark McCullough's locally-set horror A Savannah Haunting.
Shorts available to watch online include The Actress, by SCAD alumnus Andrew Ondrejcak, which follows trans filmmaker and actor Isabel Sandoval as she journeys through iconic moments in film history. The Actress had over 20 SCAD students and alumni collaborate with Ondrejcak during the production of the film from the university's top ranked degree programs including performing arts, production design, art history, and visual effects.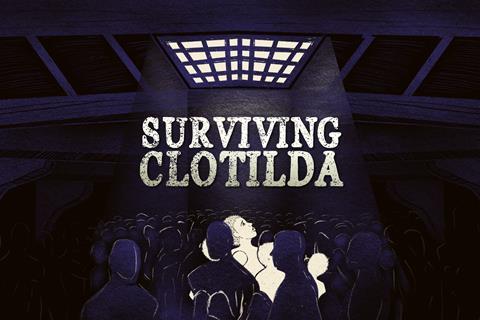 The digital platform will also host the world premiere of Olivia Grillo and Kathryn Jamieson's Surviving Clotilda, which tells the story of the schooner Clotilda — the last slave ship to reach American shores which arrived in Mobile, Alabama, in 1860. The film is part of a collaboration between SCAD students and the city of Mobile to help raise awareness about Clotilda. Further projects include designs for a history museum and concepts for a boat tour experience.
Online audiences will also be able to watch many of the festival's panel events, including the Breaking Big Awards and panel hosted by Entertainment Weekly on Friday (October 29). This year's rising star honourees are Alaqua Cox (Hawkeye), Caleb McLaughlin (Concrete Cowboy) Saniyya Sidney (King Richard) and Suzanna Son (Red Rocket).
Other panels that will be both in-person and online include the SCAD alumni panel with Amazon Studios recruiter Hillary Corbin Huang; Warner Bros sound supervisor and re-recording mixer Brittany Ellis; Group Nine Media producer and editor Parham Hasibi; and Zero Gravity director and producer Thomas Verrette.
Three 'Wonder Women' panels will feature discussions with female talent from specific areas: producers, including Alison Owen (Elizabeth) and Debra Martin Chase (Harriet); directors, including Emma Seligman (Shiva Baby) and Annabel Jankel (Tell It To The Bees); and below-the-line, including production designer Ina Mayhew (Queen Sugar), editor Pamela Martin (King Richard) and production designer Diane Lederman (Coda).
For more information and tickets visit filmfest.scad.edu/

The Savannah College of Art and Design presents the annual SCAD Savannah Film Festival, celebrating cinematic creativity from both award-winning professionals and emerging student filmmakers. Each year, more than 63,000 people attend the eight-day festival, which hosts competition film screenings, special screenings, workshops, panels and lectures.