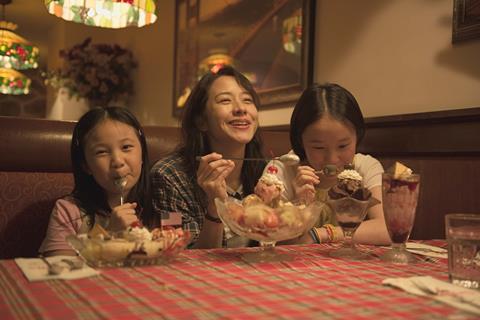 Taiwan has hosted many high-profile Hollywood productions over the last decade, thanks to its attractive national and local filming incentives.
Titles include Luc Besson's Lucy, Martin Scorsese's Silence and Ang Lee's Life Of Pi, and together they serve up a kaleidoscopic showcase, presenting the island to the world as a first-class filming destination. Taiwan boasts not only urban landscapes but also locations that can be dressed up as 17th-century Japan and a wave pool that doubles as the Pacific Ocean.
As Taiwan continues to bolster its location filming reputation on the global stage — more recently through a string of local drama series with the Netflix and HBO streaming platforms such as Mom, Don't Do That!; More Than Blue: The Series; Who's By Your Side; and Trinity Of Shadows — Taiwan Creative Content Agency (TAICCA) is determined to spread the net wider, targeting potential international productions not eligible under existing incentive schemes.
International productions that do not use Taiwan as a location are now eligible for TAICCA's new incentive — Taiwan's International Co-funding Programme (TICP). The strategy is to create international collaboration opportunities for local talents including filmmakers, scriptwriters, actors and crew.
Flexibility is key. "TICP aims to facilitate international co-productions, and encourage partners around the world to collaborate with Taiwan's creative forces," says Joyce Tang,TAICCA's content lab senior manager. "The programme is very flexible and can be customised to cater to various production needs."
TICP is open to feature films, TV series, animations and documentaries. Once accredited, the production may receive up to 30% of the production budget with a cap of $300,000. Filming in Taiwan is not a prerequisite as long as the project contains at least one of the Taiwan elements in both the key category (main crew, story and language) and the production category (main cast, location and post-production).
"In addition to Taiwan elements, another two key criteria for TICP are international funding and distribution, as the programme is designed as gap finance for projects in their final stage of financing," Tang continues.
At least 70% of the funding must be secured beforehand and international distribution must be in place either with a confirmed commercial release, distribution agreement (excluding festival screenings) or streaming platform agreement. "We are open to all subject matters, even traditionally taboo topics that touch on religion, politics or LGBTQ+," Tang adds.
The same TICP programme is also stepping up to address the marketing gap, offering a separate package that supports up to 30% of the global marketing budget with a cap of $300,000. The requirements for marketing support are the same as production support (Taiwan elements, international funding and distribution). While a project shall not apply for both production and marketing support, it should be submitted first for the former, and if it is ineligible, it can be assessed for the latter.
A project is deemed ineligible for TICP's production support if it has received funding from the Ministry of Culture or affiliated agencies, but it can combine TICP with funding from other public departments such as Taichung City Government, Kaohsiung Film Fund and Taipei Film Fund.
For more flexibility, the project applicant can be a foreign national; a local producer is not required if the project meets the right criteria of Taiwan elements.
TICP was announced by TAICCA last November, along with the Creative Content Development Programme (CCDP). The latter offers script development support for projects at development stage. Submissions for TICP are open year-round.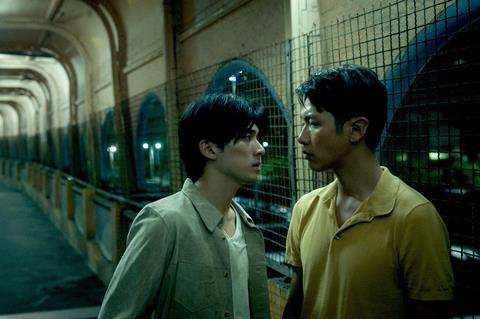 AFM highlights
At AFM, TAICCA is promoting Taiwan cinema to the global industry, presenting 57 works under the banner of the online Taiwan Pavilion. These include titles fresh from Busan International Film Festival such as Chienn Hsiang's Increasing Echo starring Chen Shiang-Chyi and Chen Yi-Wen, and Chang Teng-Yuan's feature debut Days Before The Millennium, alongside documentaries Taste Of Wild Tomato by Lau Kek Huat and Crossing's End by Shih Yu-Lun. Also on TAICCA's line-up is Fiona Roan Feng-I's feature debut American Girl, which stars Karena Lam and Kaiser Chuang and competed in Tokyo International Film Festival's Asian Future section, and C.B. Yi's feature debut Moneyboys, which stars Kai Ko and JC Lin and premiered in Cannes' Un Certain Regard earlier this year.
Contact: Content Lab@TAICCA
Find out more: en.taicca.tw


Taiwan Creative Content Agency (TAICCA), supervised by the Ministry of Culture, is a professional intermediary organization that promotes the development of Taiwan's content industries, including film and television, pop music, publishing, ACG, and fashion, artworks and cultural technologies.