ACTOR: Matteo Garrone's medieval fairytale extravaganza Tale Of Tales held many surprises when it premiered at Cannes in May. One of them was London schoolgirl Bebe Cave, previously unknown and cast by Jina Jay in a role that escalated to take over the film's final section.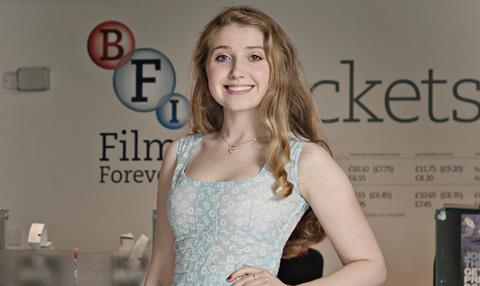 Click here for more Stars of Tomorrow
It's one thing to be cast in a lavish film by a revered Italian auteur — it's another to come out of it as well as Cave, who stood her ground opposite ogres, Toby Jones and anything else thrown her way.
Once he met her, Garrone never saw another actress for the part. "He's a very instinctive man, and that can be terrifying when you work with him on set," says Cave. "But the things he asked were perfectly suited to who I am, so I think he's a genius. The experience was so free-spirited, but precise at the same time."
So before she turned 18, Cave had walked up the red carpet at Cannes and read a rave Screen International review.
Clearly a force to be reckoned with, Cave notched up 14 GCSEs in 2013, while also appearing on stage at night in The Audience as Princess Elizabeth opposite Helen Mirren's Queen Elizabeth.
Despite her obvious abilities, however, "I don't think university is the right place for me right now," she says. "I'm going with my gut feeling, which is to stick at acting. I might go to university in the future; this might end up being my gap year — at least that's what I've told my dad."
Next up is Cider With Rosie for TV, and she's shot a high-profile sitcom pilot for Sky.
Contact Charlotte Davies, United Agents cdavies@unitedagents.co.uk