The New York-based distributor anounced in Sundance it has acquired North American rights to Mark Pellington's film starring Jon Hamm, Ellen Burstyn and Catherine Keener.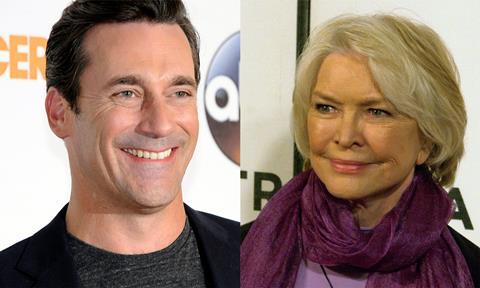 Kent Sanderson and Avy Eschenasy negotiated the deal for Bleecker Street with UTA Independent Film Group, CAA and Josh Braun of Submarine on behalf of the filmmakers.
Nostalgia explores the process of finding love and solace in the artefacts and memories people share with one another.
Rounding out the cast are Bruce Dern, Nick Offerman, Amber Tamblyn, John Ortiz, James LeGros, Patton Oswalt, Annalise Basso, Larry Wilmore and Joanna Going.
Alex Ross Perry wrote the screenplay based on an original idea he created with Pellington. Producers are Pellington, Tom Gorai and Braun, while Perry serves as executive producer.
Bleecker Street holds US rights to Pellington's The Last Word that gets its world premiere in Sundance on Tuesday and will open on March 3.
"Mark has assembled an incredible cast to share this story of family, memories and loss," said Bleecker Street CEO Andrew Karpen. ""Nostalgia is one of those beautiful films that can touch everyone as we collectively and individually wrestle with holding onto the things that matter most."
Pellington added: "I'm very proud and enthusiastic to continue my relationship with Andrew Karpen and Bleecker Street on this film. Alex Ross Perry's unique script attracted a terrific calibre of cast, all whom were deeply committed to the film and these characters.

"I wanted to focus this film on a performance-driven drama for adult audiences, exploring themes of memory, love, grief and the fragile impermanence of our relationship to the objects and artefacts we hold in our hands and our heart."