EXCLUSIVE UPDATE: The company stamped its name on Park City for the second year in a row following a Saturday night negotiation for Michael Showalter's crowd-pleaser.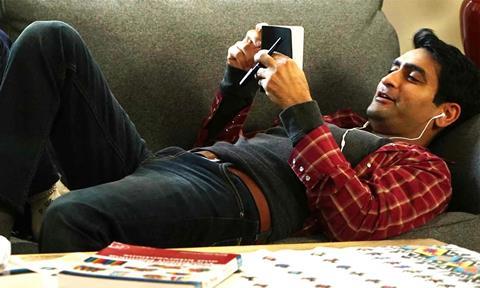 Amazon Studios acquired US rights to The Big Sick from FilmNation and UTA Independent Film Group and is also understood to have taken a raft of territories including the UK, France, Germany, Spain, China, India, Russia, Malaysia and Poland.
FilmNation will license theatrical rights in those territories on behalf of Amazon Studios on the proviso that the latter holds pay-TV rights.
The company will appoint a theatrical partner and stage a US release later this year before rolling out the film on its Prime Video streaming platform. Screen was the first to report on Saturday that Amazon Studios was in the hunt and the asking price was eight figures.
Sony Pictures Worldwide Acquisitions and Fox Searchlight were understood to have been pursuing The Big Sick, which enjoyed a strong response at Friday night's world premiere.
Judd Apatow produced the comedy with Barry Mendel through Apatow Productions. FilmNation fully financed.
Silicon Valley star Kumail Nanjiani and Emily V. Gordon wrote the story about a Pakistani stand-up comic who falls for an American girl, based on their actual relationship. Zoe Kazan, Holly Hunter and Ray Romano also star.
Last year Amazon Studios stole the headlines with its $10m Park City play for what is now one of the season's leading Oscar contenders, Manchester By The Sea.
At time of writing interest was coalescing around Mudbound after Saturday night's premiere, as well as Step, which premiered on the same day.
Insiders expected action on NEXT entry Thoroughbred after it also premiered on Saturday, and U.S. Dramatic Competition entry Ingrid Goes West following Friday's premiere.
Sunday's anticipated films include Premieres selection The Polka King starring Jack Black, and Lily Collins anorexia drama To The Bone in U.S Dramatic Competition.
Woody Harrelson starrer Wilson also premieres although it is off the table – Fox Searchlight holds US rights.