Organisers at the Park City jamboree have added a documentary from New Zealand, a profile of Mike Nichols and a presentation of Dazed And Confused with live commentary by Richard Linklater and Jason Reitman.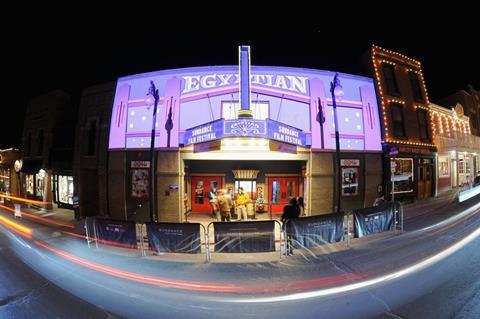 New additions include three archive films from The Sundance Collection at UCLA, a film preservation programme established in 1997.
The late arrivals mean the 2016 festival will present 123 features representing 37 countries and 49 first-time filmmakers, including 30 in competition.
These films were selected from 12,793 submissions, including 4,081 features and 8,712 shorts. Of the feature submissions, 1,972 were from the US and 2,109 were international. A total of 103 features at the festival will be world premieres.
The 2016 Sundance Film Festival is scheduled to run from January 21-31 in Park City, Salt Lake City, Ogden and Sundance, Utah. The synopses below were provided by the festival.
WORLD CINEMA DOCUMENTARY COMPETITION
Tickled (New Zealand)
Dirs: David Farrier, Dylan Reeve
A journalist stumbles upon a mysterious tickling competition. As he delves deeper into the event, he comes up against fierce resistance, but that doesn't stop him from getting to the bottom of a story stranger than fiction.
World premiere
DOCUMENTARY PREMIERES
Becoming Mike Nichols (USA)
Dire: Douglas McGrath
This intimate portrait of director, producer, and improvisational comedy icon Mike Nichols shows his final and historic interviews filmed just months before his death. Director Douglas McGrath documents Nichols's early life, as he opens up to his friend and director Jack O'Brien about the storied beginnings of his career.
World premiere (with exclusive HBO broadcast to follow on February 22, 2016.)
SPECIAL EVENTS
American Epic (USA-UK)
Dir: Bernard MacMahon
Take a journey across time to the birth of modern music, when the musical strands of a diverse nation were first combined, thereby sparking a cultural revolution that forever transformed the future of music and the world. The event will include clips of the film, an extended conversation with the creators including executive producers Robert Redford, T Bone Burnett and Jack White, and live performances featuring The Avett Brothers and other special music guests.
Dazed And Confused with live commentary by Richard Linklater and Jason Reitman (USA)
Dir: Richard Linklater
Get insider information on one of the most quotable films of all time, which boasted an incredible cast of mostly unknowns who later went on to become household names. As the film screens, Richard Linklater and Jason Reitman will share fun stories, behind-the-scenes details, and filmmaker insights in real time.
FROM THE COLLECTION
City Of Hope (USA)
Dir: John Sayles
A city pulses with racial problems, political corruption, and small-time crime in this ambitious microcosm of urban life. Nick Rinaldi seeks a sense of control and a way out of the network of greed and influence surrounding an urban development plan, which affects the innocent and guilty alike.
Cast: Vincent Spano, Tony Lo Bianco, Joe Morton, Todd Graff, David Strathairn, Anthony John Denison.
Premiered at the 1991 Sundance Film Festival.
Digitally preserved by Sony Pictures Entertainment in conjunction with Sundance Institute and the UCLA Film & Television Archive.
River Of Grass (USA)
Dir: Kelly Reichardt
River Of Grass, Kelly Reichardt's debut feature, chronicles the misadventures of disaffected housewife Cozy and her lover, the aimless layabout Lee. Reichardt describes the film, shot on 16mm, as "a road movie without the road, a love story without the love, and a crime story without the crime."
Cast: Lisa Bowman, Larry Fessenden, Dick Russell, Stan Kaplan, Michael Buscemi.
Premiered at the 1994 Sundance Film Festival.
Preserved by Sundance Institute, Oscilloscope Laboratories, the UCLA Film & Television Archive and TIFF.
Walking And Talking (USA)
Dir: Nicole Holofcener
Laura and Amelia are best friends living in New York City. When Laura gets engaged, they must navigate the realities of marriage versus independence, loyalty, and the sometimes rough terrain of an evolving but enduring friendship. This hilarious, touching film explores love, friendship, and the relationships that can come in between.
Cast: Catherine Keener, Anne Heche, Todd Field, Liev Schreiber, Kevin Corrigan.
Premiered at the 1996 Sundance Film Festival.
New print created by Sundance Institute and the UCLA Film & Television Archive. Shown by permission of Miramax.