Michael Showalter's crowd-pleaser is being courted by at least three major buyers understood to include Amazon Studios following a rapturous response at Friday night's world premiere.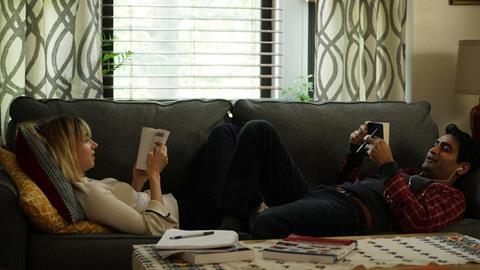 Judd Apatow produced The Big Sick with Barry Mendel through Apatow Productions and the comedy screens twice on Saturday and again on Monday before a couple more sessions later in the week.
FilmNation fully financed and handles international sales and represents US rights with UTA Independent Film Group. It is understood Focus Features and Fox Searchlight are also in the mix and that the asking price is in the eight-figure range.
Silicon Valley star Kumail Nanjiani and Emily V. Gordon wrote the story about a Pakistani stand-up comic who falls for an American girl, based on their actual relationship. Zoe Kazan, Holly Hunter and Ray Romano also star.
Heading into the weekend the industry was bracing itself for the start of on-site activity following a number of pre-festival deals and early business on Trophy, where an international studio deal is understood to be in the works.
Landline played well on Friday, while Saturday's anticipated premieres include Mudbound, The Yellow Birds, Wind River, which The Weinstein Company had been linked to, and The Hero.