An extraordinary year for the Colombian Oscar nominee continued as Ciro Guerra's drama was announced on Wednesday as winner of the 2016 Alfred P. Sloan Feature Film Prize.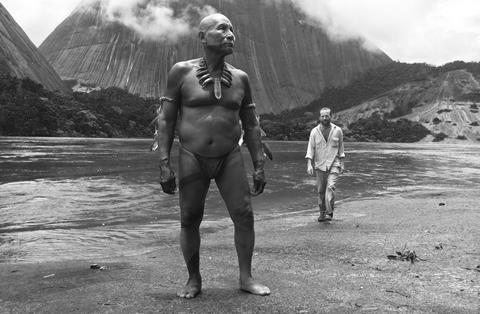 A jury comprising former winners Mike Cahill and Shane Carruth, Kerry Bishé from Catch And Release, science professor Clifford Johnson, and Harvard director of space genetics Ting Wu awarded the $20,000 cash award.
They cited the film for its "original and provocative portrait of a scientist and a scientific journey into the unknown, and for its unconventional depiction of how different cultures seek to understand nature."
For the first time the Institute said it will add a Fellowship for a writer with an early-stage episodic project to support its development for television.
Writer-director Mark Levinson has been awarded the $15,000 Sundance Institute / Sloan Fellowship for The Gold Bug Variations, while co-writers Darcy Brislin and Dyana Winkler (Bell) each receive $12,500 Sundance Institute / Sloan Commissioning Grants.

"Our Science-in-Film Initiative with the Alfred P. Sloan Foundation shines a spotlight on the scientists and technologists who move our culture forward," said Sundance Institute executive director Keri Putnam.
"Building on our work in independent film, our new Fellowship for a science-based episodic project will help bring an early-stage TV or online series to the small screen."

Doron Weber, vice-president of programmes at the Alfred P. Sloan Foundation, said: "We are delighted to recognize Ciro Guerra's poetic work Embrace Of The Serpent as the winner of the 2016 Alfred P. Sloan Feature Film Prize at the Sundance Film Festival.

"This beautiful film depicts the scientist as unconventional explorer and an encounter between two cultures that leads to a deeper understanding of nature and new scientific knowledge, research which continues to this day.

"In a year with such fine Oscar-nominated films as The Martian, Steve Jobs and Joy, Embrace Of The Serpent shows how the boldest and most gifted filmmakers continue to find innovative ways of telling stories with scientific themes and characters."