JANUARY 19 UPDATE: Mario Bello, Salt Lake City mayor Jackie Biskupski, Aisha Tyler and Mary McCormack will take part in Saturday's event in Park City.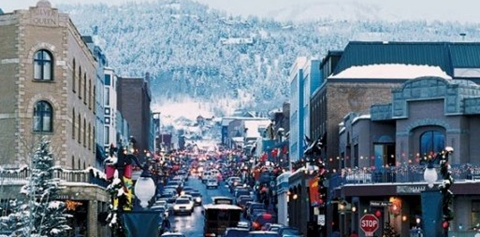 #MarchOnMain organising committee member Chelsea Handler will lead the march, which takes place in conjunction with the Women's March On Washington for women's equality and the safe-guarding of other marginalised groups.
It is one of more than 350 sister marches planned across all 50 US states and 20 countries.
The Park City event is scheduled to run from 9-11am and starts at 220 Main Street in the Wasatch Brew Pub parking lot.
It will culminate in a rally at 626 Swede Alley in the Flagpole parking lot when speakers will address the crowd.
They include Connie Britton, Dolores Huerta, Peter Bratt, Benjamin Bratt, Laurie David, Jessica Williams, Park City youth mayor Maya Levine and Sue Obeidi of the Muslim Public Affairs Council.
The event is supported by Planned Parenthood Association of Utah, Justice Party, Summit County Democrats, Equality Now, Alliance For A Better Utah, EMILY'S List, Sentry Financial and Impact Partners Film. Distributor A24 has pledged to make a donation to Planned Parenthood in support of the event.
Text MARCHONMAIN to 888777 for updates on transit, traffic and road closures.