EXCLUSIVE: Ryan Kampe's New York-based sales agency is in Austin, Texas, with three new titles for buyers.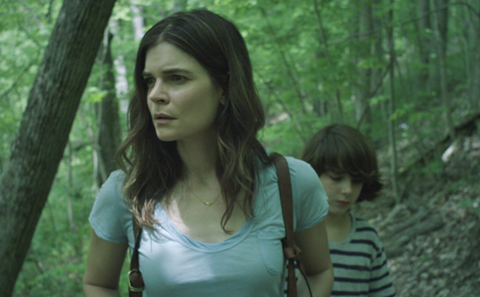 Visit Films holds worldwide rights to SXSW premieres Claire In Motion and From Nowhere in addition to global rights excluding Greece and Cyprus to its previously announced title and Rotterdam premiere title Suntan.
From Nowhere is styled as a revealing, intimate drama that follows three teenagers as they prepare to graduate from high school in the Bronx and must confront their past.
Matthew Newton directed the film and Julianne Nicholson stars with Denis O'Hare, J. Mallory McCree, Octavia Chavez-Richmond, and Raquel Castro.
Claire In Motion (pictured) stars Betsy Brandt as the eponymous character who questions all around her as she learns a secret about her missing husband's past.
Lisa Robinson and Annie J. Howell co-wrote and co-directed the drama and the key cast includes Anna Margaret Hollyman, Zev Haworth, Sakina Jaffrey, and Chris Beetem.
Suntan is a dark coming-of-middle-age drama starring Makis Papadimitriou as a lonely, middle-aged doctor of a tiny holiday island who becomes obsessed with a beautiful tourist.
Argyris Papadimitropoulos wrote and directed the film, which also stars Elli Tringou, Milou Van Groessen, Dimi Hart, Hara Kotsali, and Marcus Collen. Odeon will release in Greece and Cyprus.