Tangled remained the top film after taking $7.4m (£4.6m) over the Feb 4 – 6 weekend.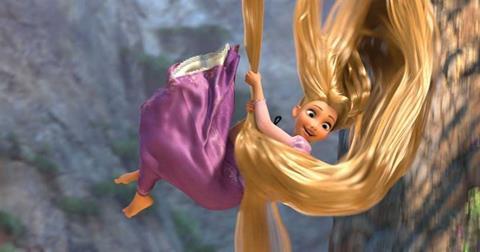 The Disney blockbuster Tangled continued to dominate at the UK box office, falling only 11% over its holdover weekend. The animation-comedy grossed $7.4m (£4.6m) from 448 locations at a strong $16,444 (£10,199) average and has taken a cumulative $17.3m (£10.7m).
Momentum's The King's Speech continued to astound with an excellent fifth week total of $4.4m (£2.7m) from a week high 553 screens (91 more than second-widest release Black Swan).
Suffering only a 25% fall in week-on-week profits, the drama has now taken $48.4m (£30m), only $2.1m (£1.3m) off Slumdog Millionaire's 2009 haul. Danny Boyle's romance-comedy took twice as long to get to $48.4m (£30m) and received a significant bounce in the weeks leading up to the Oscar ceremony.
Paramount's Oscar contender The Fighter opened in third position after grossing $3.4m (£2.1m) from 372 screens at an average of $8,669 (£5,376). The opening is by a considerable margin David O Russell's best first weekend in the UK.
Fox's ballet drama Black Swan continued to do solid business in fourth after making another $2.7m (£1.7m) for $17.1m (£10.6m). Still playing on 462 screens, the thriller is easily the best UK opening for a film starring Natalie Portman other than Star Wars.
Universal's action-thriller Sanctum debuted disappointingly in fifth, taking $1.4m (£859,064) from 372 screens. The addition of producer James Cameron's name to much of the marketing of the film's title was not enough to propel the story of an underwater cave diving team who hit crisis in an expedition to the least accessible cave system in the world.
Entertainment's bittersweet comedy A Little Bit Of Heaven debuted in seventh on $714,742 (£443,156) from 321 screens, while Optimum's Graham Greene adaptation Brighton Rock began its release in ninth taking $569,035 (£352,815), $160,000 (£100,000) more than latest Greene adaptation The Quiet American, but $320,000 (£200,000) less than 1999 critical hit The End Of The Affair.
Metrodome's hard-hitting drama Rabbit Hole was the week's only other top 20 newcomer, making $87,996 (£54,570) from 41 screens in Nicole Kidman's smallest ever opening in the UK.
This week sees saturation releases for eOne's animation Gnomeo And Juliet, Sony's romance-comedy Just Go With It, and Warner's Yogi Bear. There are also debuts for Paramount's Western True Grit and Fox's Never Let Me Go. Universal's comedy Paul gets a Valentine's Day preview release.