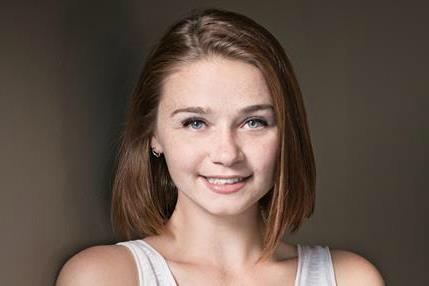 Jessica Barden, star of Netflix series The End Of The F***ing World and a former Screen Star of Tomorrow, has joined Jason Isaacs on The Dead Spit Of Kelly, one of several sales titles that Myriad Pictures is bringing to the EFM in Berlin.
Iain Softley will direct the UK-Ireland dark comedy from a screenplay by Johnny Ferguson set in turn-of-the-century Dublin where a diligent taxidermist Murphy (Colin Morgan) is tormented by his boss, the vile and volatile Kelly (Isaacs).
Fast-rising Barden, a Screen Star of Tomorrow 2015 and former Bifa nominee for Scarborough whose credits include The Lobster and Hanna, will play schoolteacher Miss Poe, whose love for Murphy is tested after a bizarre sequence of events.
Following a violent argument, Murphy accidentally kills Kelly and must use his special set of skills to wear his deceased employer's skin and live a double life. As Murphy falls deeper into character he risks losing his reputation and everything he loves.
The Dead Spit Of Kelly is a co-production between Grand Pictures (Dark Lies The Island) and Forthcoming Films (Ophelia). Michael Garland produces for Grand Pictures with Sarah Curtis and Softley for Forthcoming Films.
Barden's upcoming credits include comedy drama Pink Skies Ahead with Marcia Gay Harden and Rosa Salazar, and drama The Line alongside Alex Wolff and John Malkovich.
Kirk D'Amico's EFM slate includes comedy Never Too Late with James Cromwell and Jacki Weaver, faith-based drama Fatima, and crime drama Castle In The Ground.