Science fiction, a revival of scripted procedurals and a focus on female-led stories and ethnic diversity are the notable US television trends for the coming year.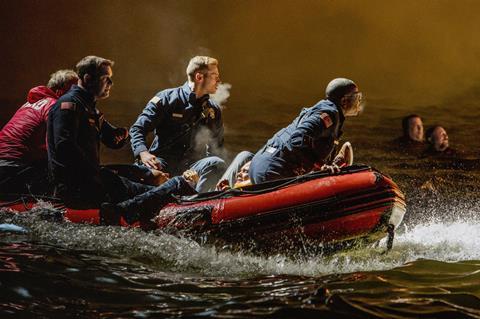 In the peak TV era, it's not just volume — 487 original scripted series screened in the US in 2017, according to tracking by cable group FX Networks — that makes the output of the US television industry notable.
As US cable networks and streaming platforms bolster their line-ups for another year, and as the US broadcast networks sift through pilots for their autumn schedules, producers and network chiefs are working in a variety of genres and formats — some of them intersecting in new and unexpected ways — to deliver programming they hope will pique the interest of a fractured domestic audience.
And at events such as MIPTV US distributors will be hoping that variety as well as volume can help the latest series pull in the kind of international sales revenue that is becoming increasingly necessary to offset the cost of producing high-end drama.
Science fiction
Science fiction, in its broadest definition, may be the US industry's hottest genre. Dystopian speculations such as Westworld and The Handmaid's Tale, anthologies such as Black Mirror and Electric Dreams, the retro feel of Stranger Things, the brand appeal of Star Trek: Discovery and new entrants Altered Carbon and Counterpart have all confirmed how sci-fi can help networks establish and build an identity.
Upcoming sci-fi series include 1960s remake Lost In Space, movie spin-offs The Purge and Snowpiercer, the Robert Zemeckis-produced Project Blue Book, Jordan Peele's reboot of The Twilight Zone, JJ Abrams' Demimonde and an as-yet-untitled space drama for Apple from Battlestar Galactica writer Ronald D Moore. Also on the horizon is a live-action Star Wars series to be written and produced for Disney's planned streaming service by Jon Favreau.
The TV sci-fi boom is partly a result of visual effects being more affordable and less time-consuming in the digital age. Just as importantly, though, sci-fi promises a devoted fan base and an ability to cross borders, as evidenced by the sale of Sony Pictures Television's Counterpart into more than 40 international territories within a few weeks of its US debut.
"The genre has always been not just a US fascination, but a global fascination," says Paul Buccieri, president of A+E Studios and producer of Project Blue Book for sister channel History. "It has international potential and it has a long shelf life because you can resell it over and over again."
Based on real-life investigations of UFO-related phenomena in the 1950s and 1960s, Project Blue Book will also benefit globally, Buccieri believes, because of "procedural elements" that make it "highly flexible and highly repeatable".
Return of the procedural
The scripted procedural can sometimes seem like US television's forgotten genre. But that could be changing, especially if international players — who have always had a strong appetite for long-running US series with self-contained episodes — have their way.
Ted Miller, an agent in CAA's television department, says that over recent years "the broadcast networks have succeeded with procedurals and then struggled with procedurals. Hopefully we're now in a slightly upward trending moment."
Procedurals including The Good Doctor, Gone (the first fruit of a partnership between NBCUniversal International Studios, Germany's RTL and France's TF1), The Brave, 9-1-1 (from writer-producer Ryan Murphy) and Instinct (the first US broadcast drama with a gay lead) have all made a mark in the past couple of primetime seasons.
They will soon be joined by Take Two (produced by Studiocanal's Tandem, Germany's Vox and France 2 for ABC), FBI (from procedural king Dick Wolf) and, if their pilots get picked up, Chiefs and a spin-off from the Bad Boys movies, both character-driven procedurals with female leads.
"In the US," says Rachel Kaplan, executive vice-president of scripted at Keshet Studios (US production unit of Israeli broadcaster Keshet), "it's hard to find a twist on a modern procedural that's compelling to the executives who are buying them." Keshet's The Brave, Kaplan says, "goes to a different country every week to keep it fresh and interesting".
20th Century Fox Television's emergency responder series 9-1-1, which recently added UK deals to its more than 100 international sales, has worked internationally as well as in the US "because it's a special spin on a procedural", suggests Gina Brogi, the company's president of global distribution. "It has the Ryan Murphy magic, it's based on true stories and it has compelling, multi-dimensional characters."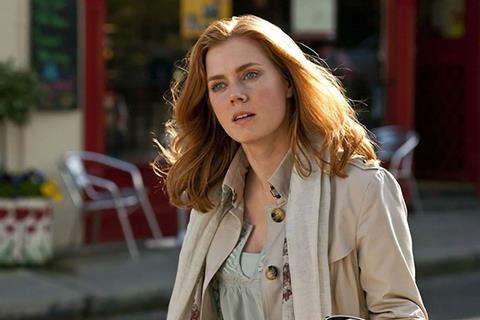 Diversity focus
Female-led and female-driven series make up the US industry's most topical programming trend, thanks in part to the spotlight that the Time's Up and #MeToo movements have trained on gender issues in society as a whole.
US broadcast networks have this year sparked to a slew of female-led reboots, giving series orders to updates of Roseanne and Murphy Brown and pilot orders to a feminist remake of Charmed, a new version of Cagney & Lacey and a redo of 1970s black female cop show Get Christie Love!.
Cable networks and streamers, meanwhile, have been busy signing up for series from big-name female stars and creators, among them Jenji Kohan (currently working on American Princess for Lifetime), Amy Adams and Marti Noxon (whose Sharp Objects is coming to HBO), Reese Witherspoon and Kerry Washington (stars and executive producers of Hulu's Little Fires Everywhere) and Nicole Kidman (who will reteam with Big Little Lies creator David E Kelley on HBO's The Undoing).
While women are still underrepresented across the industry — a recent UCLA study covering 2015-16 showed that only 31.5% of series creators in the streaming sector were women, 22.1% in the broadcast sector and just 16.9% in cable — some distaff executives and producers see hopeful signs of change.
Marci Wiseman, co-president of Sharp Objects production company Blumhouse Television, says that until recently, when pitching a project there was no particular advantage "if you were bringing a woman or somebody with a diverse point of view to the table". But social movements pushing for gender equality have "accelerated the desire to really embrace more diverse points of view", Wiseman suggests. "Projects from creators with diverse points of view are now on the list of things that networks are looking for."
Networks signing up for more female-driven series should establish the commercial value of such projects and open doors, says producer and Women In Film vice-president Stephanie Allain. "When you lean into it and see the rewards you're not going to go backwards," Allain asserts. "And the beautiful thing is, the more you increase the opportunities for women, the more they hold the door open for other women."
Minority diversity could be the driver for the US industry's next programming trend. According to the UCLA study, minorities, making up nearly 40% of the US population, have even more to gain in the TV industry than women. The report found that only 15.7% of creators of scripted streaming series came from minority groups, with the levels dropping to 7.3% in cable and 7.1% in broadcast.
A number of series with minority leads and creators — from comedies Insecure, Black-ish and spin-off Grown-ish, through comedy dramas such as Dear White People and Atlanta to dramas The Chi and Queen Sugar — have already made a mark in the US and others will certainly result from writer-producer Shonda Rhimes' big deal last year with Netflix and multi-hyphenate Tyler Perry's pact with Viacom.
Upcoming projects using minority talents in front of and behind the camera include limited series Central Park Five, from Queen Sugar creator Ava DuVernay, and Vida, a Latin drama that has earned showrunner Tanya Saracho an overall deal with the Starz cable network. And among current network pilots are Our People, a multicultural couple comedy executive produced by Empire creator Lee Daniels, and Red Line, a drama about the aftermath of a police shooting that teams DuVernay with fellow executive producer Greg Berlanti.
Permanent change
The increased visibility of minority-led projects illustrates what Miura Kite, senior vice-president of narrative TV at Central Park Five production company Participant Media, describes as "permanent change" in the US industry. "People are finally seeing that previously under-served audiences have financial power," says Kite, though she concedes that in international markets convincing broadcasters of the value of such shows "might be more of an argument."
Woman In Film's Allain, who is also executive producer of Dear White People and is currently shopping sex comedy series Leimert Park, sees the same kind of change. And these days, she says, a network is less likely to view a minority-led series as a token gesture.
"It used to be that if a network had one then everybody else was shut out," says Allain, "because that one project got in the door. But that's a little different now. People have bigger bandwidths for diversity."